Arlington Digital Marketing Agency
Empower Your Business with Next-Level Digital Strategies
Egochi is a results-driven
digital marketing agency
helping businesses shine online. We're right here in Arlington, and we know how to make your business get noticed on the internet.

Arlington is a big city in Texas, growing fast and known for being safe. It's famous for fun places like the Globe Life Park, Six Flags, and art museums.

But Arlington is also a city of businesses. From tech and building houses to hospitals and making things, it's bustling. More and more people are starting businesses here, which means there's a lot of competition.

Today, every business needs to be online. And not just online but standing out! That's what we do at Egochi. We help your business get found, liked, and talked about on the internet.

For years, we've helped all kinds of businesses in Arlington, big and small. We offer services like getting your website to show up in Google searches, creating cool ads, designing great websites, and much more.

With Egochi, you have a friend that makes online easy for you. Let's grow your business together!


Get My Free Analysis & Proposal
Fill in your info to get started
Need to Talk? Call us now at 888-644-7795
How It Works
150+ Reviews
50+ Reviews
50+ Reviews
Our Arlington Digital Marketing Clients Get Results
"The results are just amazing"
But Don't Take Our Word For It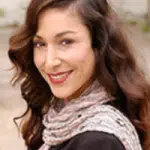 Maria Antoinette
Realtor – Antoinette Estate
"Significant increase in leads"
"As a realtor, my business heavily relies on having a strong online presence. Egochi has helped me achieve just that. They have optimized my website, improved my search engine rankings and increased my online visibility. I am seeing a significant increase in leads and conversions. I highly recommend Egochi to any business looking to enhance their online presence."
Krispen Culbertson
Lawyer – Culbertson Associates
"Blown away by the results"
"I was skeptical about investing in digital marketing. But after working with Egochi, I am blown away by the results. They have helped me reach a wider audience and attract more clients to my law firm. The team is professional, knowledgeable and always goes above and beyond to ensure I am satisfied with the services. I highly recommend Egochi to any business looking to expand their reach."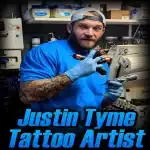 Justin Tyme
Artist – Reef Side Tattoo
"Couldn't be happier"
"Having an online presence is crucial for attracting new clients for any tattoo shop. Egochi has helped me reach a larger audience and showcase my portfolio in the best light possible. The team is dedicated and knowledgeable, always working to improve my online visibility. I am seeing a noticeable increase in bookings and I couldn't be happier with the services provided by Egochi."
Ready to Grow Your Business with Arlington Digital Marketing Services?
Tap the button below, and snag your free proposal!
Arlington Digital Marketing Services
Making Your Business Shine Online with Elite Digital Marketing Solutions
SEO is the key to make your website a star on search engine pages. At Egochi, our SEO champs know the ropes of making your website climb up the search engine ladder. We kick off with a detailed look into your website and dive deep into keyword analysis. This sets the stage for crafting SEO plans tailored for you, aiming to sit your business comfortably on the top spots.
A website is like your digital storefront. Here at Egochi, we turn your brand's vibe into an inviting and efficient website. Our creative minds serve up design drafts that sync with your brand, ensuring your site feels 'you'. And our tech wizards? They're on top of the latest in web trends, ensuring smooth sails for your visitors. Plus, we make sure you can easily hop in and manage things with your chosen CMS.
In the bustling digital market square of social media, Egochi crafts a spot just for you. We don't just go by the book; we mix and match strategies to make your brand pop across all platforms. Our social media maestros blend expertise with experience, managing campaigns that not only look good but also bring results. It's all about connecting, engaging, and turning clicks into loyal fans.
PPC is like a digital spotlight, and it requires a keen hand to get it right. At Egochi, our PPC pros wear their experience as a badge, ensuring your ads hit the mark and bring in returns. It's all about getting you seen, right where your customers are looking. From crafting ads to measuring their success, we're on it, always keeping an eye on the prize: growth for your business.
In the digital realm, reputation is gold. A single slip can cast a shadow on your brand's shine. Egochi steps in with a shield and strategy, ensuring your online image remains untarnished. We're always on the watch, ready to spot and handle any hiccups. With us by your side, your brand stands tall, reflecting only positivity across the web.
Words have power, and at Egochi, we harness this power to bolster your online persona. Our writing squad churns out content that's more than just words. From engaging blogs to snappy social posts, we ensure every piece mirrors your brand's voice, always nudging readers a step closer to 'click' and 'convert'.
For us at Egochi, it's not just about getting traffic; it's about turning them into results. Our CRO aces fine-tune every campaign, using insights and instincts to boost conversions. Every move is backed by data, ensuring your digital journey sees more signs of 'success'.
Egochi's approach to content marketing is simple: craft, connect, and convert. We weave content strategies that are not just about getting seen but also about building relationships. It's storytelling with a purpose, setting the stage for your audience to not only engage but also act, driving tangible results.
Egochi believes that emails are like personal letters in the digital age. And we make sure every email you send out feels like an invitation, a story, or a conversation. With tailored strategies, we ensure your messages land right and resonate, turning subscribers into staunch supporters.
Why Choose Egochi As Your Arlington Digital Marketing Company
Unlocking Your Business Potential with Tailored Digital Strategies
Navigating the digital world today demands more than just partnering with any digital marketing outfit. You need an ally that hears your business vision, resonates with its message, and steers you towards measurable returns on your marketing endeavors. But not every digital firm has mastered this art. Here's what makes Egochi distinct:
Know Your Team
Egochi isn't just another digital marketing hub in Arlington, Texas; it's where brands bloom online. Whether you're eyeing a revamped website, aiming for the pinnacle of search results, or dreaming of social media stardom, we're the magic wand behind countless online success tales.
Our Arlington digital prodigies have a knack for skyrocketing businesses with strategies tailored to fit like a glove. It's not just about selling; it's about crafting an online journey where every click counts.
So, what sets Egochi apart from the digital crowd in Arlington?
Local Expertise
Egochi understands the Arlington digital landscape inside out. With specific knowledge of local trends, audiences, and competition, we provide tailor-made strategies that connect businesses with Arlington residents effectively. Relevant SEO Entity: Arlington digital landscape.
Proven Track Record
Our rich portfolio showcases a wide array of businesses in Arlington we've propelled to the digital forefront. Utilizing key metrics and KPIs, Egochi consistently delivers results that matter, ensuring your brand stands out amidst local landmarks such as the "Arlington National Cemetery" or the "Pentagon" in the digital space.
Technological Integration
Embracing the latest digital innovations, Egochi remains at the forefront of technology. Whether it's AI-driven content strategies or utilizing data from local hubs like "Arlington's Crystal City," we integrate the most relevant tools to ensure a competitive edge.
Holistic Digital Solutions
Our expertise spans across all facets of digital marketing, from search engine optimization to social media strategies. Egochi crafts tailored solutions based on Arlington's digital landscape, ensuring seamless integration with trending platforms and popular local events like the "Arlington County Fair."
Team of Digital Mavericks
Egochi's team is a blend of creative minds and analytical thinkers, united by their passion for digital excellence. With an understanding of Arlington's culture, landmarks like the "Iwo Jima Memorial," and the evolving digital scenario, our team ensures your brand voice is both authentic and impactful.
Transparent and Ethical Practices
In a digital age filled with fleeting trends, Egochi prioritizes transparency and ethical standards. With open communication channels and regular updates, our clients in and around landmarks like "Rosslyn" can always be assured of genuine, value-driven strategies designed with integrity.
---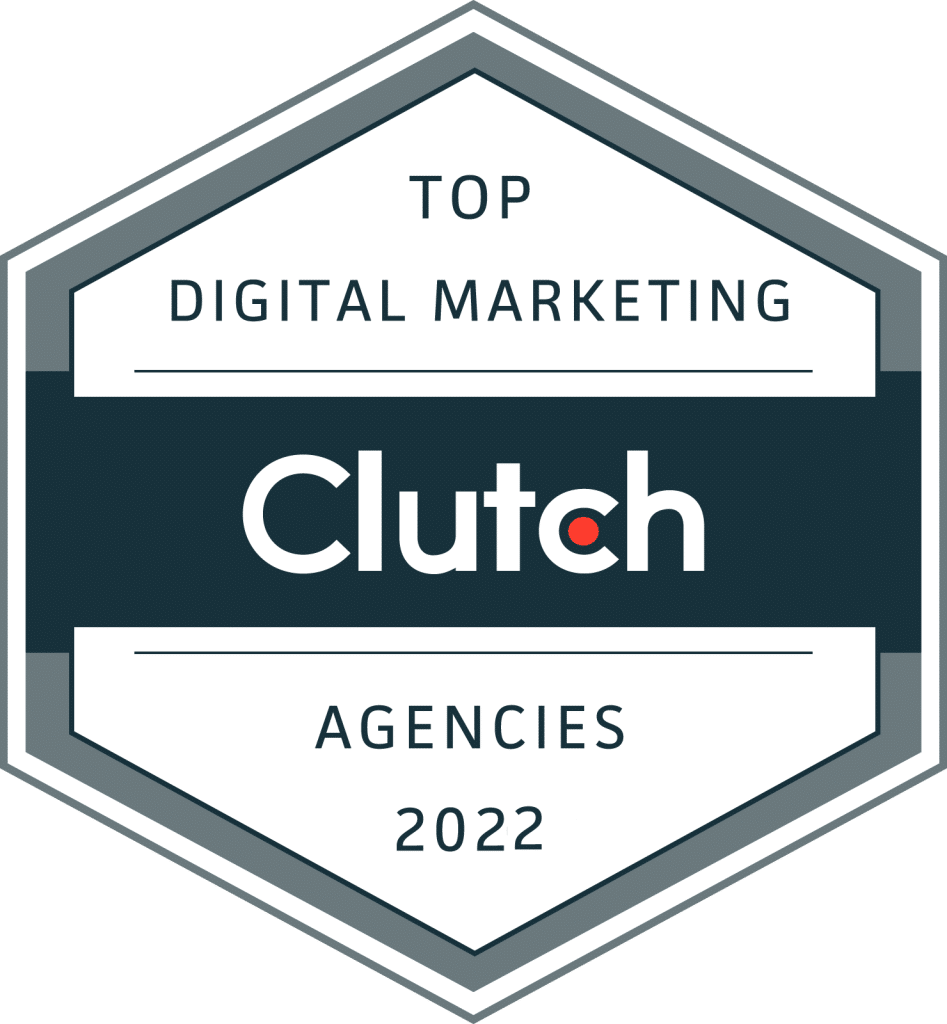 Egochi Named 2022 Top Digital Marketing Agency in Arlington by Clutch
Egochi, a premier internet marketing agency, has been honored by Clutch as a 2022 top agency in Arlington in multiple categories, including:
Digital Marketing Agency
SEO Agency
PPC Agency
Social Media Agency
Web Design Agency
The selection criteria are based on a comprehensive evaluation that considers market presence, client feedback, and other key factors. Egochi boasts an impressive 5.0 rating on Clutch. Read the reviews.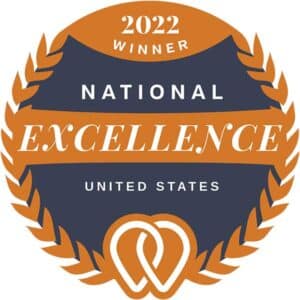 Egochi Named 2022 National Excellence Award Winner in Arlington by UpCity
UpCity, a trusted online platform for B2B services, recognizes Egochi as a 2021 Local Excellence Award winner in Arlington. The award is determined by the UpCity Recommendability Rating, an algorithm that evaluates a provider's credibility, reputation, and recommendability through various digital signals.
"Egochi Internet Marketing is a shining example of excellence in our marketplace," states Dan Olson, CEO of UpCity. "We are proud to award them with a Local Excellence Award in Arlington."
Egochi has a 5.0 rating on UpCity. Check out the reviews.

Get Your FREE Digital Marketing Proposal