Austin Digital Marketing Agency
Growing Austin Businesses, Digitally.
Egochi has carved its niche as a distinguished full-service
digital marketing agency
right in the heart of Austin, Texas, delivering a spectrum of growth-driven digital solutions.

Our mission is simple: to empower businesses, irrespective of their size, in maximizing their online potential, driving more traffic, fostering leads, and amplifying revenue. With a tailored strategy, we bridge the gap between your brand and the digital world.

Austin, fondly celebrated for its pulsating live music, awe-inspiring nature trails, a vibrant arts culture, diverse museums, and a culinary panorama that's nothing short of delightful, is more than just its landmarks. It's the nerve center of Texas's bustling entrepreneurial spirit. From the iconic Zilker Metropolitan Park, the serene Lady Bird Lake to the historic State Capitol, Austin is a confluence of rich heritage and forward-thinking business dynamism. The city's dedication to education, its vast reservoir of talent, and a culture that fosters collaboration makes it an attractive hub for businesses.

But in such a vibrant landscape, how does one make a mark?

That's where Egochi steps in. For years, we've been not just an agency but a partner to Austin's businesses, crafting digital marketing solutions that resonate, engage, and convert.

Our seasoned squad, armed with deep marketing insights, cutting-edge tools, and innovative strategies, is committed to steering your business towards a digital renaissance.

Whether you're taking your initial steps in the digital realm, looking to rejuvenate an existing campaign, or seeking to scale new heights, Egochi is the partner you've been searching for in Austin.


Get My Free Analysis & Proposal
Fill in your info to get started
Need to Talk? Call us now at 888-644-7795
How It Works
150+ Reviews
50+ Reviews
50+ Reviews
Our Austin Digital Marketing Clients Get Results
"The results are just amazing"
But Don't Take Our Word For It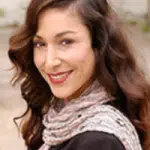 Maria Antoinette
Realtor – Antoinette Estate
"Significant increase in leads"
"As a realtor, my business heavily relies on having a strong online presence. Egochi has helped me achieve just that. They have optimized my website, improved my search engine rankings and increased my online visibility. I am seeing a significant increase in leads and conversions. I highly recommend Egochi to any business looking to enhance their online presence."
Krispen Culbertson
Lawyer – Culbertson Associates
"Blown away by the results"
"I was skeptical about investing in digital marketing. But after working with Egochi, I am blown away by the results. They have helped me reach a wider audience and attract more clients to my law firm. The team is professional, knowledgeable and always goes above and beyond to ensure I am satisfied with the services. I highly recommend Egochi to any business looking to expand their reach."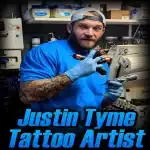 Justin Tyme
Artist – Reef Side Tattoo
"Couldn't be happier"
"Having an online presence is crucial for attracting new clients for any tattoo shop. Egochi has helped me reach a larger audience and showcase my portfolio in the best light possible. The team is dedicated and knowledgeable, always working to improve my online visibility. I am seeing a noticeable increase in bookings and I couldn't be happier with the services provided by Egochi."
Ready to Grow Your Business with Austin Digital Marketing Services?
Tap the button below, and snag your free proposal!
Austin Digital Marketing Services
Empowering Austin's Visionaries in the Digital Frontier
In the heart of Austin's bustling digital scene, your business deserves to be visible. At Egochi, our SEO experts are attuned to Austin's unique rhythms. We analyze local search patterns, optimize your website, and ensure you're prominently positioned when Austinites search for your services. With us, it's not just about visibility; it's about standing out in the vibrant Austin marketplace.
Austin is known for its creativity and innovation. Your website should reflect that spirit. Egochi's web designers and developers craft sites that echo Austin's dynamic energy. By blending modern design with efficient functionality, we ensure your digital space resonates with both locals and visitors, delivering an Austin touch in every click.
Social media in Austin is more than just posts and likes; it's a community conversation. Egochi's social media team engages this community, tapping into Austin's distinct vibe. We craft campaigns that spark dialogue and resonate with the local audience. Let's turn Austin's online chatter into meaningful engagements for your brand.
Austin's digital arena is competitive, but with the right strategy, you can stand out. Egochi's PPC specialists design campaigns tailored to the Austin audience, ensuring every dollar spent results in valuable customer interactions. When Austinites search, our goal is to position your business front and center.
In Austin's tight-knit community, your online reputation is paramount. Egochi's reputation management team vigilantly monitors and maintains your brand's digital image. We're dedicated to ensuring that when Austin talks about your business, the conversation is positive and constructive.
Austin has stories. Egochi's content writers tell yours. Infusing Austin's rich cultural backdrop into our writing, we craft content that speaks directly to the Austin heart. From insightful articles to compelling web copy, every word is tailored to resonate with the Austin spirit.
In the diverse digital ecosystem of Austin, mere traffic isn't enough; it must convert. At Egochi, our CRO specialists delve into the nuances of Austin's online behavior. By optimizing user journeys and refining touchpoints, we ensure that when Austinites visit your site, they take actions that matter to your business.
Austin is a hub of creativity, and content is its voice. Egochi's content marketing team harnesses the city's unique stories, molding them into compelling narratives for your brand. Through strategic content initiatives, we engage Austin's audience, fostering connections that go beyond mere transactions.
In Austin's vibrant digital community, emails can be more than just messages; they can be conversations. Egochi crafts email campaigns that resonate with the Austin ethos. We ensure every email feels personal, reflecting Austin's communal spirit and turning subscribers into engaged members of your brand community.
Why Choose Egochi As Your Austin Digital Marketing Company
Unlocking Your Business Potential with Tailored Digital Strategies
In the vibrant heart of Texas, Austin stands as a beacon of innovation, artistry, and business dynamism. As the city continues to grow and evolve, businesses are presented with both unique opportunities and challenges. To make a mark in such a thriving ecosystem, you need a partner who understands the pulse of Austin.
Know Your Team
Meet Our Egochi Stars
Egochi, with its deep understanding of Austin's business landscape, doesn't just aim to fit in. We strive to set benchmarks, create trends, and elevate your brand to unparalleled heights in this bustling Texan metropolis. Through tailored strategies and a deep commitment to our clients, we ensure your brand stands out, capturing the attention and loyalty of the diverse Austin audience.
Here's why Egochi isn't just another digital marketing agency in Austin:
Local Expertise
Our team at Egochi isn't just versed in digital marketing; we have a deep understanding of Austin's multifaceted market dynamics. We ensure that our knowledge isn't generic but tailored to resonate with the culture and ethos of Austin. By merging global digital strategies with local Austin nuances, our campaigns effectively target the local audience, ensuring your brand's voice stands out amidst the city's digital chatter.
Results-Driven
Egochi's commitment goes beyond mere campaign design. We are staunchly results-oriented. From the inception of a project to its final stages, we align our strategies to your business goals. The aim is not just to create online traction but to convert this traction into tangible results for your Austin business.
Innovative Strategies
We offer a suite of services, making Egochi a one-stop-shop for all your Austin digital marketing needs. From crafting compelling content that tells your Austin story, to strategically placing PPC ads for optimal local engagement, we handle the spectrum of digital marketing with finesse.
Holistic Approach
Honesty and clarity form the core of our operations. At Egochi, we believe that our Austin partners deserve insight into every step of the digital marketing journey. Regular updates, clear analytics, and open channels of communication ensure that you're always in the loop.
Adaptable and Current
Austin's digital realm is ever-evolving, and staying current is paramount. Egochi is constantly updating its strategies, tools, and methodologies to ensure your Austin business remains at the forefront of digital trends, harnessing new opportunities as they emerge.
Personalized Strategies
No two Austin businesses are identical, and neither are our strategies. Egochi takes the time to understand the unique challenges, goals, and strengths of your business. This personalized approach ensures that every digital initiative we undertake for your Austin brand is as unique as your business itself.
---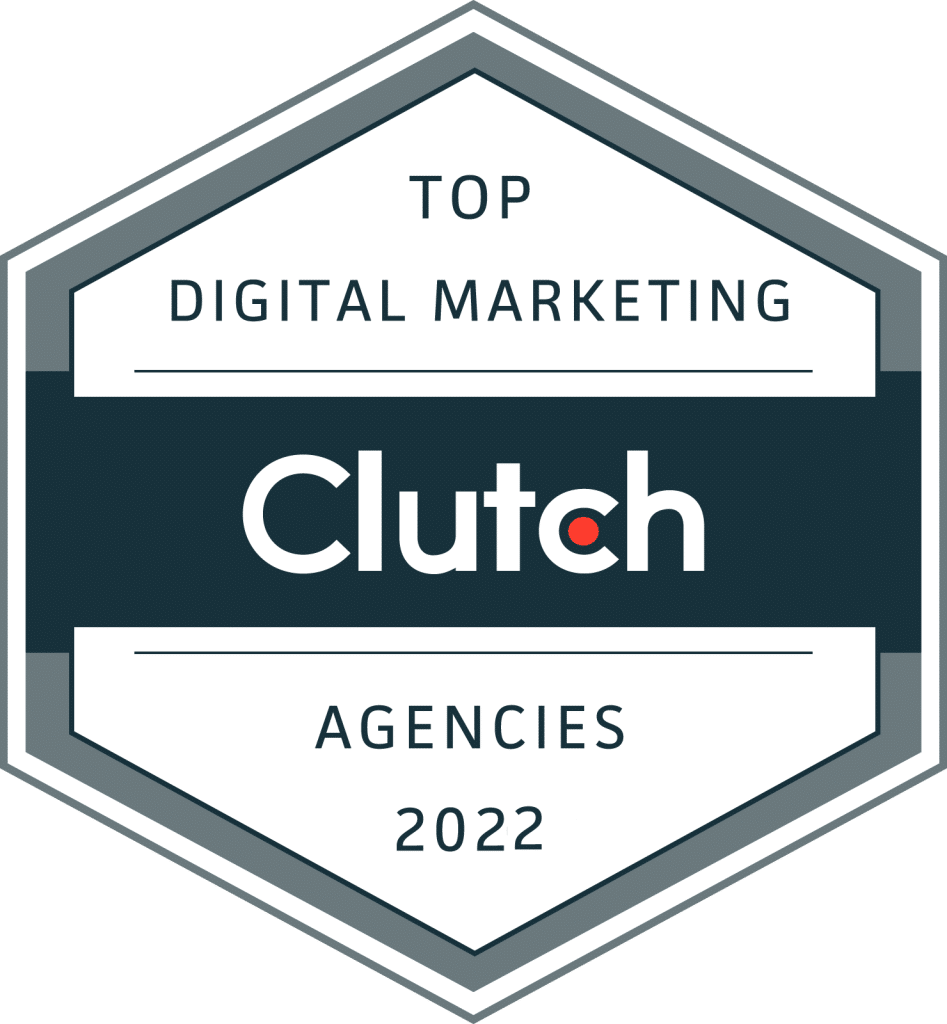 Egochi Named 2022 Top Digital Marketing Agency in Austin by Clutch
Egochi, a premier internet marketing agency, has been honored by Clutch as a 2022 top agency in Austin in multiple categories, including:
Digital Marketing Agency
SEO Agency
PPC Agency
Social Media Agency
Web Design Agency
The selection criteria are based on a comprehensive evaluation that considers market presence, client feedback, and other key factors. Egochi boasts an impressive 5.0 rating on Clutch. Read the reviews.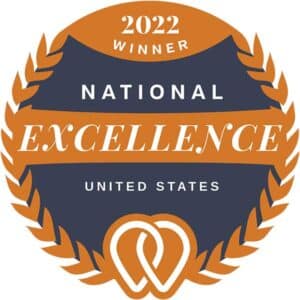 Egochi Named 2022 National Excellence Award Winner in Austin by UpCity
UpCity, a trusted online platform for B2B services, recognizes Egochi as a 2021 Local Excellence Award winner in Austin. The award is determined by the UpCity Recommendability Rating, an algorithm that evaluates a provider's credibility, reputation, and recommendability through various digital signals.
"Egochi Internet Marketing is a shining example of excellence in our marketplace," states Dan Olson, CEO of UpCity. "We are proud to award them with a Local Excellence Award in Austin."
Egochi has a 5.0 rating on UpCity. Check out the reviews.

Get Your FREE Digital Marketing Proposal