Dallas Digital Marketing Agency
Transforming Dallas Dreams into Digital Triumphs
Enveloped by the energy and aspirations of Dallas, Egochi is a full-service
digital marketing agency
in Dallas, Texas, tuned into the city's unique rhythm and pace.

Dallas, the business and cultural hub of Texas, is a kaleidoscope of cutting-edge tech ventures, rich history, and an eclectic arts scene.

Attractions like the Perot Museum of Nature and Science and the Sixth Floor Museum at Dealey Plaza are symbolic of the city's multifaceted personality. Dallas is not just a city; it's a phenomenon.

In a city that thrives on innovation and grandeur, Egochi's digital marketing solutions are engineered to match Dallas's scale and spirit.

Our services are not one-size-fits-all; they are Dallas-sized, crafted to your brand's exact needs. From SEO to web design, PPC, and beyond, we empower your Dallas business to break through the digital noise and truly shine.


Get My Free Analysis & Proposal
Fill in your info to get started
Need to Talk? Call us now at 888-644-7795
How It Works
150+ Reviews
50+ Reviews
50+ Reviews
Our Dallas Digital Marketing Clients Get Results
"The results are just amazing"
But Don't Take Our Word For It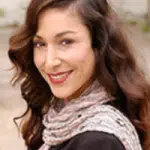 Maria Antoinette
Realtor – Antoinette Estate
"Significant increase in leads"
"As a realtor, my business heavily relies on having a strong online presence. Egochi has helped me achieve just that. They have optimized my website, improved my search engine rankings and increased my online visibility. I am seeing a significant increase in leads and conversions. I highly recommend Egochi to any business looking to enhance their online presence."
Krispen Culbertson
Lawyer – Culbertson Associates
"Blown away by the results"
"I was skeptical about investing in digital marketing. But after working with Egochi, I am blown away by the results. They have helped me reach a wider audience and attract more clients to my law firm. The team is professional, knowledgeable and always goes above and beyond to ensure I am satisfied with the services. I highly recommend Egochi to any business looking to expand their reach."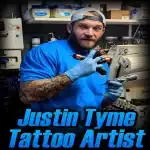 Justin Tyme
Artist – Reef Side Tattoo
"Couldn't be happier"
"Having an online presence is crucial for attracting new clients for any tattoo shop. Egochi has helped me reach a larger audience and showcase my portfolio in the best light possible. The team is dedicated and knowledgeable, always working to improve my online visibility. I am seeing a noticeable increase in bookings and I couldn't be happier with the services provided by Egochi."
Ready to Grow Your Business with Dallas Digital Marketing Services?
Tap the button below, and snag your free proposal!
Dallas Digital Marketing Services
Unleashing the Full Spectrum of Dallas Digital Dominance
In the bustling metropolis of Dallas, standing out is no small feat. Egochi's SEO experts dive deep into Dallas' unique digital terrain, analyzing consumer behavior and market trends. Our strategies are intricately designed to not only make you visible but to make you relevant and respected. By focusing on long-term and sustainable growth, we ensure that your online presence is more than just a blip on the radar; it's a beacon of brand authority.
A website is the storefront of the digital age, and for Dallas businesses, it needs to be nothing short of spectacular. At Egochi, we harmonize aesthetic brilliance with operational excellence, ensuring every user experiences the energetic pulse of Dallas every time they interact with your website. We integrate the latest technologies with the unique culture and commerce of Dallas, ensuring your site attracts, engages, and converts.
Dallas is a city of stories, from its spirited sports scene to its dynamic arts culture. Our social media marketing strategies tap into what makes Dallas tick, creating campaigns that resonate with its people and celebrate its diversity. Egochi turns your brand into a Dallas household name by connecting, engaging, and inspiring your target audience.
In Dallas' competitive marketplace, each click counts. Our data-driven PPC campaigns are finely-tuned to Dallas' unique business landscape, ensuring each cent spent drives maximum ROI. With Egochi's PPC services, your ads aren't just seen; they're remembered. Each click brings not just traffic but potential conversions, aligning your ad spend with measurable outcomes.
In a city as connected as Dallas, reputation can be made or broken in an instant. Egochi's ORM services act as your brand's digital shield, curating a pristine online image that builds trust and fosters community engagement. We proactively tackle negative reviews while amplifying positive feedback, ensuring you're the brand Dallas trusts.
Content is king, but context is its kingdom. At Egochi, our content creators are masters of both. We produce content that captures Dallas' spirit, blending valuable information with local flavor to create a narrative that's compelling and utterly unique to your brand. Our content strategies for the Dallas market blend insightful information with local relevance, giving your brand an authoritative yet approachable voice.
Clicks don't equal success; conversions do. We fine-tune your digital touchpoints to create a seamless and engaging user experience, employing a Dallas-centric approach that turns casual browsers into loyal customers. Our CRO services tweak every possible element to ensure that your audience doesn't just stop at browsing but takes decisive steps toward conversion.
What better way to establish your brand than by offering value? Our content marketing strategies are designed to solve real-world problems while embodying the ethos and spirit of Dallas, making your brand a go-to source for information and solutions. From blog posts celebrating local events to infographics that demystify complex issues, we position your brand as a thought leader in the Dallas community.
In the age of fleeting attention spans, our email marketing campaigns deliver value right to the inboxes of Dallas' residents. Personalized, timely, and actionable insights turn one-time interactions into lasting relationships. Egochi's email marketing campaigns are laser-focused on delivering value to your audience, driving not just clicks but meaningful customer relationships.
Why Choose Egochi As Your Dallas Digital Marketing Company
Elevating Dallas Businesses in the Digital Frontier
In the midst of Dallas' booming tech scene and vibrant entrepreneurial spirit, Egochi emerges as your trusted partner for impactful digital marketing. At the crossroads of innovation and traditional Southern charm, we work with businesses to amplify their unique voices, enhancing not just digital metrics but real-world success.
Know Your Team
Meet Our Egochi Stars
When you choose Egochi, you're not just opting for a service; you're investing in a long-term partnership dedicated to your growth. We tailor our solutions to align with your aspirations, using insightful analysis and engaging storytelling to turn your brand into a local thought leader.
Beyond the metrics, it's about building a relationship with your audience that's rooted in trust, creating content that not only informs but also entertains and inspires. And above all, it's about consistent results that validate your decision to partner with us, fortifying your business as a trusted, authoritative name in Dallas' competitive digital landscape.
Here's why Egochi isn't just another digital marketing agency in Dallas:
Customized Strategies
Egochi understands that each business in Dallas is as unique as the city itself. We offer bespoke digital marketing plans rooted in deep market analysis, designed to resonate with your local and global target audience.
Excellence in Execution
Beyond strategy, it's the implementation that counts. Our team of seasoned experts ensures each tactic is executed flawlessly, matching the high-quality expectations of the Dallas business environment.
Building Authentic Relationships
We don't see you as just another client but as a valued partner. Egochi's commitment to transparent and consistent communication ensures you're always in the loop, fostering a relationship built on mutual trust.
Data-Driven Decisions
In a rapidly evolving market, agile decision-making is key. We use actionable insights from data analytics to drive your digital marketing strategies, ensuring you stay ahead of the curve in Dallas' competitive business landscape.
Thought Leadership
Our strategy doesn't just aim to increase your online presence, but to position your brand as a thought leader in your industry. Our content services focus on providing valuable, credible information that your audience in Dallas can rely on.
Measurable Success
With Egochi, every investment you make is accountable. We offer comprehensive reporting that illustrates your ROI, providing a clear and transparent pathway to success and facilitating informed decision-making.
---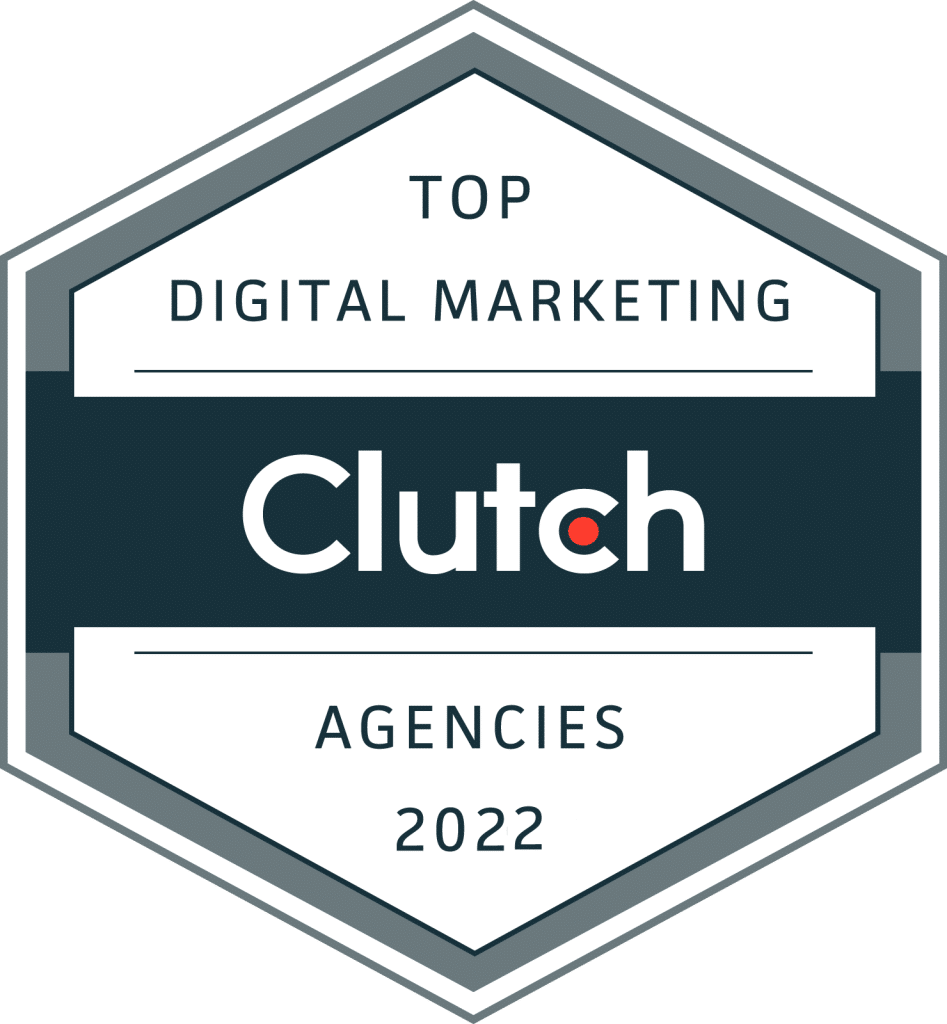 Egochi Named 2022 Top Digital Marketing Agency in Dallas by Clutch
Egochi, a premier internet marketing agency, has been honored by Clutch as a 2022 top agency in Dallas in multiple categories, including:
Digital Marketing Agency
SEO Agency
PPC Agency
Social Media Agency
Web Design Agency
The selection criteria are based on a comprehensive evaluation that considers market presence, client feedback, and other key factors. Egochi boasts an impressive 5.0 rating on Clutch. Read the reviews.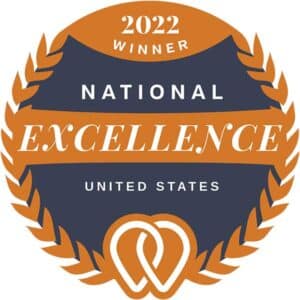 Egochi Named 2022 National Excellence Award Winner in Dallas by UpCity
UpCity, a trusted online platform for B2B services, recognizes Egochi as a 2021 and 2022 Local Excellence Award winner in Dallas. The award is determined by the UpCity Recommendability Rating, an algorithm that evaluates a provider's credibility, reputation, and recommendability through various digital signals.
"Egochi Internet Marketing is a shining example of excellence in our marketplace," states Dan Olson, CEO of UpCity. "We are proud to award them with a Local Excellence Award in Dallas."
Egochi has a 5.0 rating on UpCity. Check out the reviews.

Get Your FREE Digital Marketing Proposal