Propel Your Shopify Store To Success with Egochi's Expert Shopify SEO Strategies
SEO for Shopify is not just an ancillary component; it's a quintessential ingredient for success. With the mammoth number of e-commerce stores vying for attention, Shopify SEO is the linchpin that secures higher rankings in search engine results pages (SERPs), ensures increased organic traffic, and ultimately propels sales figures.
150+ Reviews
50+ Reviews
50+ Reviews
Harnessing the Power of Shopify for E-commerce
Shopify, a juggernaut in the e-commerce ecosystem, empowers entrepreneurs and retailers by providing a robust platform for creating online stores. This trailblazer has redefined the digital commerce landscape, offering a plethora of tools and features that streamline the establishment and management of e-commerce storefronts.
As a cloud-based, SaaS (Software as a Service) solution, Shopify delivers flexibility, scalability, and convenience to its users, who can focus on cultivating their brand and products without fretting over the technical intricacies of web hosting and security.
Importance of SEO for Shopify Websites
The importance of SEO (Search Engine Optimization) for Shopify websites is multi-dimensional, as it plays a pivotal role in determining the visibility, user experience, and ultimately, the success of your online store. Here's an elucidation of why SEO is paramount:
Egochi: Your Shopify SEO Company
Embarking on a quest for Shopify SEO supremacy necessitates an expert companion, and Egochi emerges as the paragon of excellence in this domain. But what etches Egochi in the annals of Shopify SEO stardom?
Shopify SEO Services
Navigating the digital landscape with a Shopify store calls for a compass, and that compass is Shopify SEO. Egochi's comprehensive suite of Shopify SEO services is the distillation of expertise, innovation, and client-focused dedication. Here's an overview of the services that Egochi offers to elevate your Shopify store:
Our Shopify SEO Clients get Results
"The results are just amazing"
Client Testimonials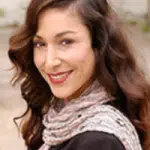 Maria Antoinette
Realtor – Antoinette Estate
"Significant increase in leads"
"As a realtor, my business heavily relies on having a strong online presence. Egochi has helped me achieve just that. They have optimized my website, improved my search engine rankings and increased my online visibility. I am seeing a significant increase in leads and conversions. I highly recommend Egochi to any business looking to enhance their online presence."
Krispen Culbertson
Lawyer – Culbertson Associates
"Blown away by the results"
"I was skeptical about investing in digital marketing. But after working with Egochi, I am blown away by the results. They have helped me reach a wider audience and attract more clients to my law firm. The team is professional, knowledgeable and always goes above and beyond to ensure I am satisfied with the services. I highly recommend Egochi to any business looking to expand their reach."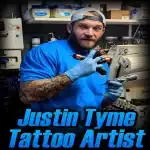 Justin Tyme
Artist – Reef Side Tattoo
"Couldn't be happier"
"Having an online presence is crucial for attracting new clients for any tattoo shop. Egochi has helped me reach a larger audience and showcase my portfolio in the best light possible. The team is dedicated and knowledgeable, always working to improve my online visibility. I am seeing a noticeable increase in bookings and I couldn't be happier with the services provided by Egochi."
Shopify SEO Case Studies
Ready to Grow Your Business With Shopify SEO Services
Click the button below for a free proposal
Shopify SEO FAQs
What is Shopify SEO and why is it important?
Shopify SEO encompasses the strategies and tactics employed to optimize a Shopify store for search engines. It involves on-page optimization, technical SEO, content marketing, and link building tailored for Shopify's architecture. It's vital for increasing organic traffic, improving search engine rankings, and ultimately driving sales on your Shopify store.
How is Shopify SEO different from regular SEO?
While Shopify SEO shares common elements with regular SEO, such as keyword optimization and link building, it also entails unique aspects due to Shopify's platform-specific architecture. This includes optimization of Shopify themes, handling of products and collections, and navigating Shopify's app ecosystem. A specialized approach is necessary to effectively optimize a Shopify store.
How long does it take to see results from Shopify SEO?
Shopify SEO is an ongoing process and results can vary based on competition, the current state of your store, and the strategies employed. Generally, noticeable improvements in organic traffic and rankings can be observed within 3-6 months, but it's important to have a long-term perspective for sustained growth.
Can I do Shopify SEO by myself?
While Shopify store owners can undertake basic SEO tasks, such as optimizing product descriptions and meta tags, Shopify SEO can be intricate and time-consuming. Partnering with experts like Egochi ensures that your store is optimized in accordance with the latest best practices and search engine algorithms, freeing you to focus on other aspects of your business.
How do I choose the right Shopify SEO service provider?
When selecting a Shopify SEO service provider, consider their expertise in Shopify, case studies, client testimonials, and the range of services offered. A reputable provider like Egochi offers a comprehensive suite of Shopify SEO services, with a proven track record of success.
Is local SEO important for my Shopify store?
If your Shopify store has a brick-and-mortar presence or caters to a specific geographic area, local SEO is indispensable. It helps in optimizing your store for local searches, ensuring that customers in your vicinity can easily find you online and offline.
How do Shopify apps affect SEO?
Shopify apps can be a double-edged sword for SEO. While some apps can enhance SEO efforts by adding functionality like reviews or improved site speed, others can negatively impact SEO if they are poorly coded or create duplicate content. It's essential to choose apps wisely and periodically audit their impact on your store's SEO.
Will changing my Shopify theme affect my SEO?
Changing your Shopify theme can have implications for SEO, as different themes have varying code structures and features. It's important to ensure that the new theme is SEO-friendly, and to thoroughly audit and re-optimize your store after making a theme change.
$
1000
/mo
Ideal for startups and small Shopify stores looking to gain an initial foothold in the online marketplace.

– Keyword Research & Optimization (up to 10 keywords)
– On-Page SEO (up to 10 pages)
– Basic Technical SEO Audit & Fixes
– Link Building (2 Backlinks per month)
– Google My Business Setup
– Monthly Performance Reporting
$
1500
/mo
Perfect for growing Shopify stores that aim to solidify their presence and boost organic traffic.

– Keyword Research & Optimization (up to 30 keywords)
– On-Page SEO (up to 30 pages)
– Advanced Technical SEO Audit & Fixes
– Content Marketing (2 Blog Posts/Month)
– Basic Link Building (5 Backlinks/Month)
– Shopify Theme Optimization
– Local SEO Integration
– Monthly Performance Reporting & Analysis
$
2500
/mo
For established Shopify stores aiming for aggressive growth and market domination.

– Comprehensive Keyword Research & Optimization
– On-Page SEO (up to 60 pages)
– Full Technical SEO Audit & Continuous Optimization
– Content Marketing (4 Blog Posts/Month)
– Advanced Link Building (10 Backlinks/Month)
– Shopify Theme & App Optimization
– Local & International SEO Integration
– Conversion Rate Optimization
– Online Reputation Management
– Dedicated Account Manager
– Bi-Weekly Performance Reporting & Analysis

Please note that the above pricing and packages are illustrative and subject to change. We recommend reaching out to Egochi for the most current pricing and to discuss which package is best suited for your Shopify store's needs.
Take the Next Step Towards E-commerce Dominance
You're now privy to the immense potential that Shopify SEO holds in transforming your e-commerce venture. The digital landscape is an ever-evolving tapestry, with boundless possibilities awaiting those who dare to seize them. Your Shopify store deserves the mastery and meticulous craft that only a specialized approach can offer.
Egochi is your harbinger of e-commerce success. With a symphony of SEO expertise, innovative web design, and indomitable online reputation management, we are poised to navigate your Shopify store through the echelons of digital excellence.
Are You Ready to Ignite Your Shopify Store's Success?
Don't leave your e-commerce dreams to chance. Harness the alchemy of Egochi's Shopify SEO services to transmute your ambitions into tangible triumphs.
Claim Your Free Consultation Today!
Embark on your journey with a no-strings-attached, free consultation with our Shopify SEO maestros. Gain insights into your store's current SEO standing and discover the paths that lead to e-commerce domination.
Get Started with Egochi – Call To Schedule Your Free Consultation Now!
Alternatively, if you have specific queries or need more information, we are just a message away.
Contact Egochi for More Information
Join hands with Egochi, and together, let's craft the future of your Shopify store.