Miami SEO Company
We Boost Your Business with Friendly and Trustworthy SEO Services
Nestled in the heart of a thriving metropolis, Miami is a hub of diverse cultures, stunning landscapes, and a vibrant local business community. As the city continues to flourish, it presents both opportunities and challenges for entrepreneurs looking to make their mark. Establishing a robust online presence is now more crucial than ever, making professional Miami SEO services an indispensable asset for businesses seeking to stand out.
Read More +
Enter Egochi Miami SEO Agency: a team of seasoned digital marketing specialists dedicated to empowering local businesses in the city they call home. Our expertise in crafting tailored SEO strategies, combined with our deep understanding of Miami's unique market dynamics, enables us to deliver impactful results that truly resonate. Utilizing a semantic SEO approach, we focus on deciphering the intent behind search queries, ensuring our clients' websites rank higher while offering relevant and valuable content to their target audience.

As the go-to agency for SEO in Miami, we take pride in our commitment to fostering long-lasting partnerships with local businesses. Our approach is built on trust, transparency, and a shared dedication to success. Being a Miami-based agency, we're not only well-versed in the latest SEO trends and best practices but also genuinely invested in the growth and prosperity of our city's business community.

By choosing Egochi Miami SEO Agency, local businesses can rest assured they are partnering with a team that understands their unique needs and is committed to helping them navigate the complex digital landscape. Together, we can unlock new opportunities for success, contribute to the continued growth of Miami's thriving local business ecosystem, and elevate the city's entrepreneurial spirit to even greater heights.
Read Less –
Get My Free Analysis & Proposal
Fill in your info to get started
Need to Talk? Call us (786) 224-4469
How It Works
150+ Reviews
50+ Reviews
50+ Reviews
Our Miami SEO Clients Get Results
"The results are just amazing"
But Don't Take Our Word For It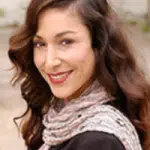 Maria Antoinette
Realtor – Antoinette Estate
"Significant increase in leads"
"As a realtor, my business heavily relies on having a strong online presence. Egochi has helped me achieve just that. They have optimized my website, improved my search engine rankings and increased my online visibility. I am seeing a significant increase in leads and conversions. I highly recommend Egochi to any business looking to enhance their online presence."
Krispen Culbertson
Lawyer – Culbertson Associates
"Blown away by the results"
"I was skeptical about investing in digital marketing. But after working with Egochi, I am blown away by the results. They have helped me reach a wider audience and attract more clients to my law firm. The team is professional, knowledgeable and always goes above and beyond to ensure I am satisfied with the services. I highly recommend Egochi to any business looking to expand their reach."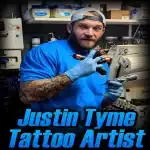 Justin Tyme
Artist – Reef Side Tattoo
"Couldn't be happier"
"Having an online presence is crucial for attracting new clients for any tattoo shop. Egochi has helped me reach a larger audience and showcase my portfolio in the best light possible. The team is dedicated and knowledgeable, always working to improve my online visibility. I am seeing a noticeable increase in bookings and I couldn't be happier with the services provided by Egochi."
Ready to Grow Your Business With Miami SEO Services
Click the button below for a free proposal
Miami SEO Services
Unlocking Online Visibility, Growth, and Success for Local Businesses
Keyword Research & Strategy
As experts in Miami's competitive landscape, we conduct thorough keyword research to identify the most relevant and impactful terms for local businesses like yours. By understanding your audience's intent, we ensure your website's content and SEO strategies align with your goals. This process effectively drives targeted traffic, improves search engine rankings, and supports the growth of your business within our vibrant Miami community.
Achieving a successful SEO campaign necessitates high-quality links and pertinent citations. Our team of seasoned Miami SEO professionals has extensive experience in excelling in the most challenging industries, delivering outstanding results. We adhere to white hat SEO practices, driving highly-targeted traffic and augmenting leads ethically while avoiding penalties.
Establish a consistent brand identity and secure robust online visibility with a targeted content strategy. Our Miami SEO agency features a skilled editorial team that creates top-notch, conversion-driven content, transforming casual visitors into customers. We create, optimize, and publish various types of marketing copy to cater to your needs.
On-Page SEO
Egochi's Miami SEO packages encompass on-page optimization solutions, employing proven strategies that adhere to white hat SEO principles. This continuous process enables your website to attract more traffic and generate leads for your business.
Looking for a customized strategy for your unique business needs? Egochi has you covered! Our dedicated Miami SEO consultants are ready to elevate your local SEO campaigns, focusing on enhancing your business listings in online search results, connecting with more customers, and boosting your ROI swiftly.
Technical SEO
Egochi offers technical SEO services in Miami, fine-tuning the intricacies to optimize your site's scalability, functionality, and overall performance, ensuring a strong digital foundation.
Enterprise SEO
Enterprise SEO encompasses tailored strategies to elevate the online presence of large-scale businesses. Our Miami SEO experts adeptly manage the complexities of extensive websites, optimizing their structure and content to drive significant traffic, enhance visibility, and achieve sustainable growth in competitive industries.
E-commerce SEO
E-commerce SEO focuses on optimizing online stores to attract more potential customers and boost sales. Our skilled Miami SEO team employs targeted tactics to improve product listings, enhance site navigation, and create a seamless user experience, ensuring higher search engine rankings and increased revenue for your e-commerce business.
Shopify SEO
Shopify SEO involves optimizing Shopify-based online stores to maximize their performance and reach. Our proficient Miami SEO specialists employ platform-specific strategies to fine-tune your store's structure, content, and functionality, resulting in improved search engine rankings, greater visibility, and an enhanced shopping experience for your customers.
Get Your FREE Instant SEO Audit Report Now
Why Choose Egochi As Your Miami SEO Agency
Unlock Your Business Potential with Miami's Premier SEO Experts
Choosing Egochi as your Miami SEO agency ensures you're partnering with a firm that has consistently demonstrated expertise, authority, and trust in the world of search engine optimization. Our commitment to serving local businesses in Miami and elevating their online presence has earned us recognition and accolades from both local and national award organizations.
Our team of seasoned SEO professionals is dedicated to understanding the unique needs of Miami businesses, devising tailored strategies that generate meaningful growth and solidify your position in the market. As a result, Egochi has been acknowledged by Miami government agencies and various legitimate Miami award organizations for its exceptional work in supporting local businesses and the community at large.
Egochi's dedication to excellence has not gone unnoticed on the national stage. We have been proudly listed on the prestigious Inc. 5000, a testament to our ongoing success and commitment to providing top-tier SEO services for our clients.
By choosing Egochi as your Miami SEO partner, you gain access to a wealth of industry knowledge, a proven track record of success, and a strong network of authoritative partners. Our relentless pursuit of excellence and adherence to white hat SEO practices ensures that your business receives the exposure it deserves, fostering trust and credibility in the competitive Miami landscape.
Opt for Egochi, and experience the difference that comes with partnering with an award-winning Miami SEO Company that's dedicated to maximizing your business's online potential and driving sustainable growth.
Proven Track Record
Egochi boasts a history of successful SEO campaigns for businesses in the Miami area, demonstrating our expertise and ability to deliver tangible results that drive growth.
Local Market Knowledge
Our deep understanding of the Miami market and its unique challenges enables us to develop tailored SEO strategies that resonate with local audiences and effectively address their needs.
Award-Winning Excellence
Egochi's achievements in the SEO industry have been recognized by local government agencies, Miami award organizations, and prestigious national listings such as the Inc. 5000, solidifying our reputation as a trusted and authoritative partner.
Comprehensive Services
We offer a wide range of SEO services, including keyword research, link building, content marketing, and technical SEO, ensuring a holistic approach to improving your online visibility and performance.
Ethical Practices
Egochi's commitment to white hat SEO practices guarantees that our strategies are sustainable, ethical, and aligned with search engine guidelines, fostering long-term trust and credibility for your business.
Dedicated Client Support
Our team of Miami SEO specialists is dedicated to providing exceptional client support, prioritizing transparency, open communication, and collaboration to ensure the success of your SEO campaign and the growth of your business.
Egochi Named 2022 Top SEO Company in Miami by SEOblog
As a trusted and certified SEO agency by SEOblog, Egochi has earned a 100+ reviews for its exceptional services. Our ranking is based on various factors such as website quality, market presence, industry experience, client portfolio, expert certifications, and more. With our proven track record, you can trust us to elevate your online presence and drive results for your business. Read our glowing reviews on SEOblog.com to see for yourself.
Egochi Internet Marketing Agency is an SEOblog Certified Agency and has a perfect 5.0 rating on SEOblog.com. Check out the reviews.
Egochi Named 2022 Top SEO Company in Miami by Clutch
Egochi, a premier internet marketing agency, has been honored by Clutch as a 2022 top agency in Florida in multiple categories, including:
Digital Marketing Agency
SEO Agency
Social Media Agency
The selection criteria are based on a comprehensive evaluation that considers market presence, client feedback, and other key factors. Egochi boasts an impressive 5.0 rating on Clutch. Read the reviews.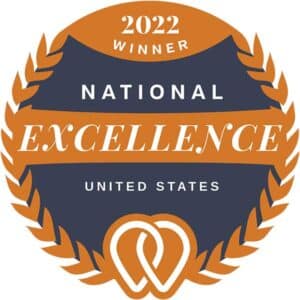 Egochi Named 2022 National Excellence Award Winner in Miami by UpCity
UpCity, a trusted online platform for B2B services, recognizes Egochi as a 2021 Local Excellence Award winner in Miami. The award is determined by the UpCity Recommendability Rating, an algorithm that evaluates a provider's credibility, reputation, and recommendability through various digital signals.
"Egochi Internet Marketing is a shining example of excellence in our marketplace," states Dan Olson, CEO of UpCity. "We are proud to award them with a Local Excellence Award in Miami."
Egochi has a 5.0 rating on UpCity. Check out the reviews.

Egochi Miami SEO Agency
SEO and PPC advertising
Egochi Miami SEO Agency
111 NE 1st St, Miami, FL 33132
Miami SEO // Frequently Asked Questions
The cost of SEO services in Miami typically ranges between $700 to $2,500 per month, depending on factors such as the size of your business, the level of competition, and the scope of work involved. It's essential to discuss your specific needs with the SEO agency to get a tailored quote.
Generally, it takes 3-6 months to see significant improvements in rankings and traffic. However, the timeframe can vary based on factors such as competition, the current state of your website, and the effectiveness of your SEO strategy. SEO is a long-term investment, and patience is crucial for achieving sustainable results.
When selecting an SEO agency in Miami, it's crucial to consider factors such as experience, industry knowledge, customer reviews, and case studies. Look for an agency that has a proven track record of success in working with Miami-based businesses and understands the local market. Communication and transparency are also essential aspects to consider when choosing an agency.
After hiring an SEO agency for your Miami business, you can expect a comprehensive analysis of your website, keyword research, on-page optimization, content creation, and link building. The goal is to improve your website's search engine rankings, drive more organic traffic, and ultimately increase leads and sales.
While no agency can guarantee specific results, a reputable SEO agency will employ proven strategies to improve your website's search engine rankings and drive organic traffic. It's essential to track key performance indicators (KPIs) regularly and make data-driven decisions to improve your campaign's effectiveness.
To ensure that the SEO agency is using ethical practices, look for an agency that follows white hat SEO techniques. White hat SEO adheres to search engine guidelines and focuses on creating a valuable user experience. Ask the agency about their approach, the techniques they use, and whether they can provide case studies or references from previous clients. A transparent and communicative agency will be more likely to follow ethical practices and deliver long-term, sustainable results for your Miami business.
Get My FREE SEO Proposal