Los Angeles Digital Marketing Agency
Cultivating Digital Brilliance in the City of Angels
Cultivating Digital Brilliance in the City of Angels, Egochi stands as an exceptional
digital marketing agency
in Los Angeles, engineered to elevate your online brand presence.

Los Angeles is the epitome of innovation, a city where creativity meets opportunity. As the global hub for entertainment, tech, and lifestyle, it sets the standard for digital trendsetting. Amidst the iconic backdrop of Hollywood, Venice Beach, and Beverly Hills, business competitiveness reaches new heights.

Egochi excels in this energetic landscape by providing top-tier digital marketing services tailored for the diverse and dynamic LA market. Your business doesn't just need digital marketing; it deserves a digital narrative that's as compelling as the city itself.

Our all-encompassing solutions aren't just about traffic; they're about creating a seamless, interactive experience that converts your target audience into loyal customers.


Get My Free Analysis & Proposal
Fill in your info to get started
Need to Talk? Call us now at 888-644-7795
How It Works
150+ Reviews
50+ Reviews
50+ Reviews
Our Los Angeles Digital Marketing Clients Get Results
"The results are just amazing"
But Don't Take Our Word For It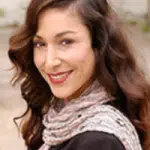 Maria Antoinette
Realtor – Antoinette Estate
"Significant increase in leads"
"As a realtor, my business heavily relies on having a strong online presence. Egochi has helped me achieve just that. They have optimized my website, improved my search engine rankings and increased my online visibility. I am seeing a significant increase in leads and conversions. I highly recommend Egochi to any business looking to enhance their online presence."
Krispen Culbertson
Lawyer – Culbertson Associates
"Blown away by the results"
"I was skeptical about investing in digital marketing. But after working with Egochi, I am blown away by the results. They have helped me reach a wider audience and attract more clients to my law firm. The team is professional, knowledgeable and always goes above and beyond to ensure I am satisfied with the services. I highly recommend Egochi to any business looking to expand their reach."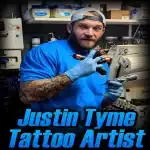 Justin Tyme
Artist – Reef Side Tattoo
"Couldn't be happier"
"Having an online presence is crucial for attracting new clients for any tattoo shop. Egochi has helped me reach a larger audience and showcase my portfolio in the best light possible. The team is dedicated and knowledgeable, always working to improve my online visibility. I am seeing a noticeable increase in bookings and I couldn't be happier with the services provided by Egochi."
Ready to Grow Your Business with Los Angeles Digital Marketing Services?
Tap the button below, and snag your free proposal!
Los Angeles Digital Marketing Services
Revolutionizing the LA Digital Landscape, One Click at a Time.
In the bustling hub of Los Angeles, where everyone from film stars to tech moguls seeks the spotlight, your business deserves to shine online. SEO isn't just about keywords; it's about understanding the user intent, the local culture, and the specific demands of the LA market. We dig deep into analytics to position your brand where it counts, creating a white-hat SEO strategy that keeps you ahead in the rankings, whether someone is searching from Sunset Boulevard or their Hollywood Hills mansion.
Your website is your digital Hollywood Boulevard, a place where your audience gets the first impression of your brand. Egochi ensures that your site isn't just visually appealing but also functions seamlessly. Employing responsive design, intuitive navigation, and fast-loading pages, we create a user experience as engaging as a blockbuster movie premiere in Los Angeles.
In Los Angeles, where the trends of today become the norm of tomorrow, staying socially active and relevant is vital. We understand the unique dynamics of platforms like Instagram, Twitter, and Facebook in the LA scene. Our tailored social media strategies ensure that your brand is always the talk of the town, from Venice Beach to Rodeo Drive.
Whether you're targeting local shoppers in the Fashion District or tech-savvy entrepreneurs in Silicon Beach, a well-crafted PPC campaign can offer immediate visibility. Egochi's expertise in PPC focuses on laser-targeted campaigns that maximize your ROI, ensuring that every click brings value to your business in Los Angeles' highly competitive market.
In a city known for its reviews, from Michelin-star restaurants to iconic landmarks, your online reputation can make or break your business. We monitor, manage, and magnify your digital presence, ensuring that your brand is seen in the most favorable light, whether someone is searching for you from a studio lot in Burbank or an office in Downtown LA.
The LA market is filled with stories waiting to be told, from its iconic Hollywood history to its burgeoning tech scene. Our content writing services aim to tell your brand's unique story in a way that resonates with the diverse and dynamic population of Los Angeles, making you a part of the city's ever-evolving narrative.
Amidst the fast-paced action of Los Angeles' digital ecosystem, converting visitors into customers is the end game. Using data-driven approaches, we optimize every element of your user journey to improve conversion rates, enhancing both the user experience and your bottom line.
Content is king, especially in a city that's home to Hollywood. We specialize in creating compelling content that not only entertains but also educates and engages your audience, making your brand the go-to source for valuable insights in the Los Angeles market.
From the trendy influencers of Melrose Avenue to the savvy business owners in the Financial District, reaching your audience directly can create a lasting impact. Our email marketing strategies are designed to deliver personalized content straight to your target audience's inbox, keeping your brand top of mind.
Why Choose Egochi As Your Los Angeles Digital Marketing Company
Turning LA Dreams Into Digital Realities
At Egochi, we're more than just a Los Angeles Digital Marketing Company; we're your next-door partners in elevating your brand to iconic status. We bring to the table years of expertise, a team of passionate digital maestros, and a profound understanding of Los Angeles's unique market dynamics.
Know Your Team
Meet Our Egochi Stars
From the tech startups in Silicon Beach to the boutiques on Melrose Avenue, we've helped a diverse range of businesses make their mark in this vibrant city.
We believe that your brand isn't just a business; it's a story waiting to be told, and we are the storytellers you've been looking for.
Now, why settle for the ordinary when you can have the extraordinary? Here's why choosing Egochi as your digital marketing ally in the City of Angels is the game-changing decision your brand needs.
Expertise That Speaks Volumes
With a decade-long history of providing top-notch digital solutions, we've mastered the art and science of elevating brands in the online space. In a city that's home to both Hollywood and Silicon Beach, we understand the weight of making a mark.
Comprehensive Suite of Services
Whether it's SEO, social media marketing, or PPC, our extensive range of services are tailored to meet your specific needs. We're the all-in-one digital marketing agency that LA's diverse business landscape deserves.
Local Insight, Global Perspective
Our team is deeply rooted in Los Angeles culture, giving us the kind of local insight that's crucial for your brand's success. From understanding the allure of Rodeo Drive to tapping into the tech-savvy nature of Santa Monica, we know how to engage the LA audience.
Data-Driven Strategies
In the age of analytics, making decisions based on gut feelings is passé. We rely on data analytics to inform all our strategies, ensuring a high ROI and results that resonate from Downtown LA to Malibu's shores.
Transparency and Trust
Our relationships are built on mutual trust. We provide transparent reporting and open channels of communication. After all, in a city known for its big-screen stories, we believe in creating a narrative that's both compelling and authentic for your brand.
Adaptability and Innovation
In a city that sets global trends, being adaptable is not optional—it's a necessity. Our team thrives on innovation, always staying ahead of the curve, whether it's the latest search engine algorithms or the newest social media platform capturing LA's imagination.
---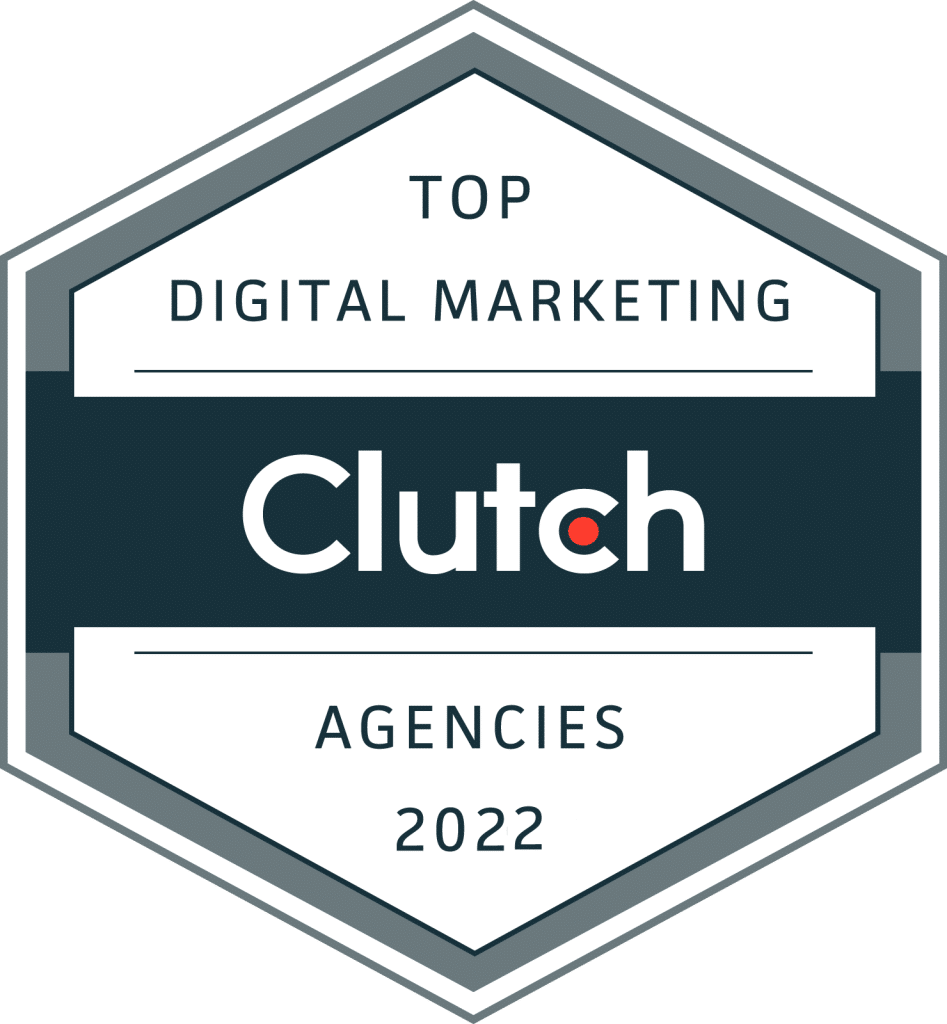 Egochi Named 2022 Top Digital Marketing Agency in Los Angeles by Clutch
Egochi, a premier internet marketing agency, has been honored by Clutch as a 2022 top agency in Los Angeles in multiple categories, including:
Digital Marketing Agency
SEO Agency
PPC Agency
Social Media Agency
Web Design Agency
The selection criteria are based on a comprehensive evaluation that considers market presence, client feedback, and other key factors. Egochi boasts an impressive 5.0 rating on Clutch. Read the reviews.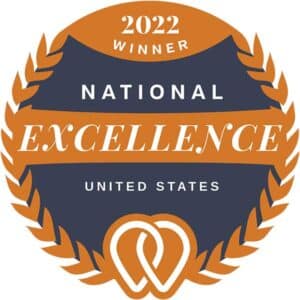 Egochi Named 2022 National Excellence Award Winner in Los Angeles by UpCity
UpCity, a trusted online platform for B2B services, recognizes Egochi as a 2021 and 2022 Local Excellence Award winner in Los Angeles. The award is determined by the UpCity Recommendability Rating, an algorithm that evaluates a provider's credibility, reputation, and recommendability through various digital signals.
"Egochi Internet Marketing is a shining example of excellence in our marketplace," states Dan Olson, CEO of UpCity. "We are proud to award them with a Local Excellence Award in Los Angeles."
Egochi has a 5.0 rating on UpCity. Check out the reviews.

Get Your FREE Digital Marketing Proposal