Atlanta Digital Marketing Agency
Digital Marketing Solutions Mastery in Atlanta's Pulse
Egochi is more than just a
digital marketing agency
in Atlanta – we're your strategic partner in weaving the digital fabric of the city's future.

Known for its rich tapestry of educational and commercial progress, Atlanta is a bustling nexus of innovation. Renowned educational institutions such as the Georgia Institute of Technology (Georgia Tech), Emory University, and Georgia State University grace its lands. Simultaneously, attractions like the Georgia Aquarium, World of Coca-Cola, Fox Theatre, and the Atlanta Botanical Garden showcase the city's cultural vibrancy, making it a sought-after destination.

However, beneath its flourishing facade, Atlanta's robust economy and burgeoning tourism sector signify intense competition. To truly make a mark in this thriving hub, businesses need more than just traditional tactics. They need an avant-garde approach to digital marketing, infused with a deep understanding of Atlanta's essence.

Enter Egochi.

We recognize that in this dynamic digital era, businesses in Atlanta need to harness innovative strategies to stand out. Relying on age-old tactics is no longer sufficient; in the heart of the South, a robust digital footprint is imperative. And that's where Egochi shines.

Having dedicated years to mastering the digital domain, Egochi has grown hand-in-hand with Atlanta's own metamorphosis. Our team, a fusion of Atlanta's finest digital maestros, crafts bespoke strategies that resonate with the city's rhythm. From startups to established enterprises, our customized solutions have propelled businesses to unparalleled digital heights.

Since our inception, Egochi's commitment has remained unwavering – to be the beacon of digital excellence in Atlanta. Through persistent innovation, unparalleled expertise, and a pulse on Atlanta's heartbeat, Egochi isn't just a digital marketing agency; we're the architects of your digital destiny.


Get My Free Analysis & Proposal
Fill in your info to get started
Need to Talk? Call us now at 888-644-7795
How It Works
150+ Reviews
50+ Reviews
50+ Reviews
Our Atlanta Digital Marketing Clients Get Results
"The results are just amazing"
But Don't Take Our Word For It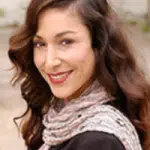 Maria Antoinette
Realtor – Antoinette Estate
"Significant increase in leads"
"As a realtor, my business heavily relies on having a strong online presence. Egochi has helped me achieve just that. They have optimized my website, improved my search engine rankings and increased my online visibility. I am seeing a significant increase in leads and conversions. I highly recommend Egochi to any business looking to enhance their online presence."
Krispen Culbertson
Lawyer – Culbertson Associates
"Blown away by the results"
"I was skeptical about investing in digital marketing. But after working with Egochi, I am blown away by the results. They have helped me reach a wider audience and attract more clients to my law firm. The team is professional, knowledgeable and always goes above and beyond to ensure I am satisfied with the services. I highly recommend Egochi to any business looking to expand their reach."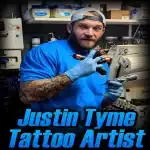 Justin Tyme
Artist – Reef Side Tattoo
"Couldn't be happier"
"Having an online presence is crucial for attracting new clients for any tattoo shop. Egochi has helped me reach a larger audience and showcase my portfolio in the best light possible. The team is dedicated and knowledgeable, always working to improve my online visibility. I am seeing a noticeable increase in bookings and I couldn't be happier with the services provided by Egochi."
Ready to Grow Your Business with Atlanta Digital Marketing Services?
Tap the button below, and snag your free proposal!
Atlanta Digital Marketing Services
Empowering Your Brand's Digital Radiance with Digital Marketing Solutions
For businesses in Atlanta aiming to improve their online visibility, SEO is crucial. Our dedicated SEO team at Egochi prioritizes understanding the search patterns of potential Atlanta customers. By optimizing your website with targeted keywords and high-quality content, we position your business prominently on search engine results, attracting more potential clients.
In the digital landscape of Atlanta, your website represents your business identity. Egochi's web design professionals craft websites that are not only visually appealing but also user-friendly. We ensure your website offers an intuitive experience for visitors, all while reflecting the essence of your brand and catering to the Atlanta market's preferences.
Social media platforms are influential touchpoints for Atlanta consumers. Egochi's social media specialists curate content strategies tailored to the Atlanta audience, fostering genuine engagement. By understanding local trends and preferences, we help your brand establish a strong and relatable presence across various platforms.
Efficient PPC campaigns can place your business at the forefront of your target Atlanta audience. Our PPC experts at Egochi craft precision-targeted campaigns to ensure your advertisements reach potential customers at optimal times. By strategically allocating your budget, we aim for maximum returns on your ad spend.
Maintaining a pristine online reputation is paramount, especially in a dynamic market like Atlanta. Egochi's reputation management team continuously monitors online mentions and feedback about your brand. We proactively address any negative remarks, ensuring that your business is perceived positively in the digital domain.
Quality content resonates with the audience, building trust. The content team at Egochi creates articles, blog posts, and other written materials tailored for the Atlanta market. Each piece is crafted to provide value, reinforce your brand's voice, and encourage potential customers to engage with your business.
Driving traffic is just the beginning. Our Conversion Rate Optimization specialists at Egochi focus on turning Atlanta visitors into customers. Through meticulous analysis and data-driven strategies, we refine your digital touchpoints to enhance user experience and drive conversions.
In a city as vibrant as Atlanta, storytelling can captivate potential customers. Egochi's content marketing approach intertwines your brand's narrative with the interests of the Atlanta audience. By producing relevant and engaging content, we aim to foster deeper connections and drive tangible business outcomes.
Email remains a powerful tool for personalized communication. Egochi's email marketing strategists design campaigns that resonate with the Atlanta audience. Each email is crafted to offer value, inform, and engage, turning your subscribers into loyal patrons of your business.
Why Choose Egochi As Your Atlanta Digital Marketing Company
Unlocking Your Business Potential with Tailored Digital Strategies
Navigating the digital landscape today isn't about signing up with just any marketing agency. It's about establishing a partnership with a team that listens intently to your business goals, understands your message, and passionately drives towards results. It's about ensuring every marketing dollar spent delivers an optimum return on investment.
Know Your Team
Meet Our Egochi Stars
But, let's face it, not every agency can promise that, let alone deliver. What makes Egochi stand out in Atlanta's competitive digital market?
To thrive in the heart of Atlanta's dynamic business ecosystem, you need more than generic strategies. Egochi focuses on your business, providing tailored digital solutions that resonate with your brand's voice and cater to the unique tastes of the Atlanta market.
Our commitment goes beyond service delivery; we take pride in watching our partners grow and succeed. Our team, a blend of innovative strategists and digital artisans, has steered numerous Atlanta businesses towards unprecedented online growth.
Here's why Egochi isn't just another digital marketing agency in Atlanta:
Global Experience
Egochi's team understands the unique pulse of Atlanta's market. We've worked with numerous businesses right here in the city, ensuring a blend of local insights with international digital marketing standards.
Tailored Strategies
Every business has a distinct story and audience. We don't offer cookie-cutter solutions; we craft bespoke digital marketing plans that resonate with the Atlanta clientele, reflecting your brand's essence.
Skilled Professionals
Our team comprises seasoned SEO specialists, creative content writers, web development experts, and more. Every individual is committed to ensuring your business stands out in the crowded Atlanta digital landscape.
Trustworthy Reputation
In a city as bustling as Atlanta, your online reputation is paramount. Egochi focuses on building and maintaining a positive brand image, promptly addressing any concerns and portraying your business in the best light.
Measurable Results
We believe in transparency. Every strategy implemented is backed by data, and our clients are always in the loop. Regular reports and meetings ensure you can see the tangible growth and returns on your investment.
Dedicated Support
Egochi values long-term relationships. We aren't just a service provider; we're your digital marketing partners. Our team is always available for consultation, advice, or any support you might need as your business flourishes in Atlanta.
---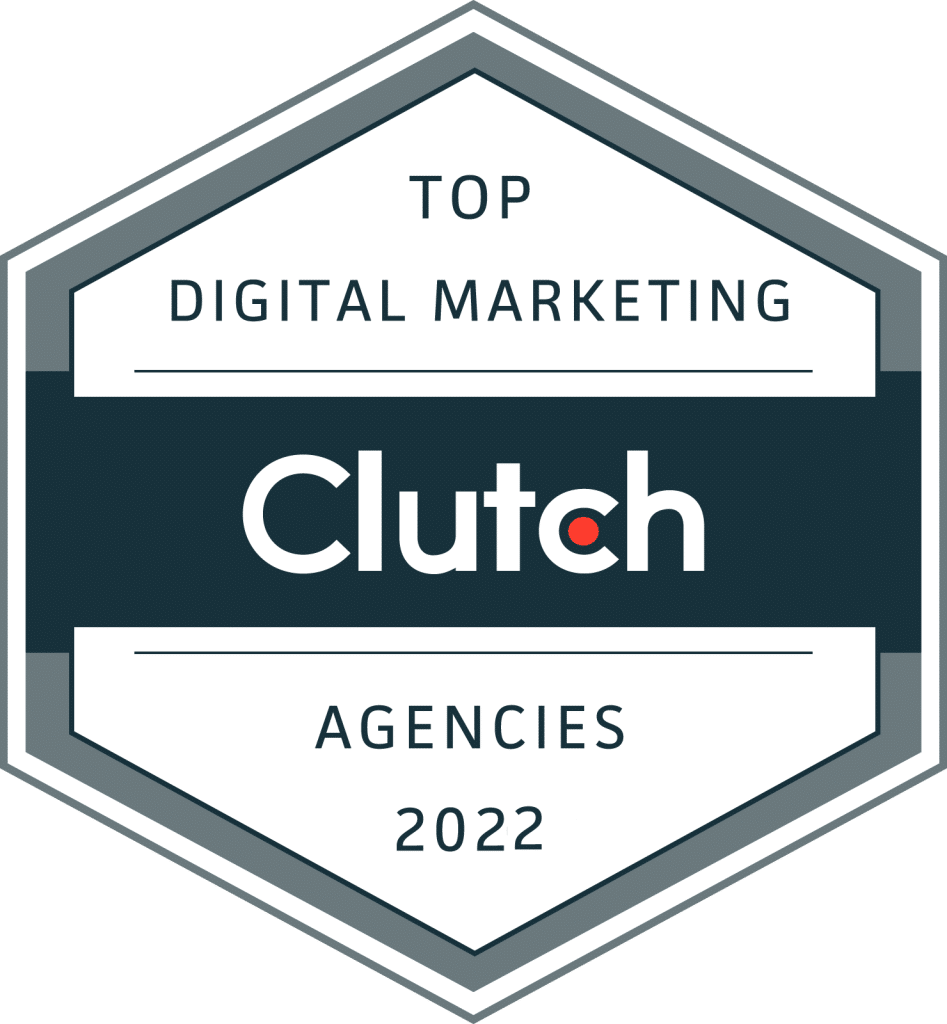 Egochi Named 2022 Top Digital Marketing Agency in Atlanta by Clutch
Egochi, a premier internet marketing agency, has been honored by Clutch as a 2022 top agency in Atlanta in multiple categories, including:
Digital Marketing Agency
SEO Agency
PPC Agency
Social Media Agency
Web Design Agency
The selection criteria are based on a comprehensive evaluation that considers market presence, client feedback, and other key factors. Egochi boasts an impressive 5.0 rating on Clutch. Read the reviews.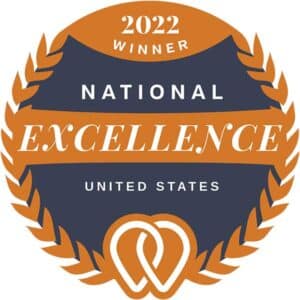 Egochi Named 2022 National Excellence Award Winner in Atlanta by UpCity
UpCity, a trusted online platform for B2B services, recognizes Egochi as a 2021 Local Excellence Award winner in Atlanta. The award is determined by the UpCity Recommendability Rating, an algorithm that evaluates a provider's credibility, reputation, and recommendability through various digital signals.
"Egochi Internet Marketing is a shining example of excellence in our marketplace," states Dan Olson, CEO of UpCity. "We are proud to award them with a Local Excellence Award in Atlanta."
Egochi has a 5.0 rating on UpCity. Check out the reviews.

Get Your FREE Digital Marketing Proposal