Houston Digital Marketing Agency
Launching Your Business into the Digital Stratosphere
Fueled by Houston's trailblazing spirit, Egochi is a full-service
digital marketing agency
in Houston, Texas, engineered to propel your online presence.

Houston, America's modern-day frontier town, is a cornucopia of opportunities in sectors ranging from healthcare and real estate to technology and energy.

Tourists and entrepreneurs alike are attracted to the city's landmarks such as Space Center Houston and the Houston Zoo, making it a hotspot for both leisure and business.

In this competitive ecosystem, Egochi's array of digital services is tailored to give your business the competitive edge it deserves.

Our suite of services is a blend of technology and creativity, designed to meet your business objectives. Whether it's SEO, web design, or social media marketing, our Houston experts are committed to delivering results that exceed expectations.


Get My Free Analysis & Proposal
Fill in your info to get started
Need to Talk? Call us now at 888-644-7795
How It Works
150+ Reviews
50+ Reviews
50+ Reviews
Our Houston Digital Marketing Clients Get Results
"The results are just amazing"
But Don't Take Our Word For It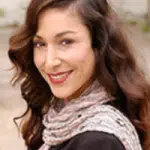 Maria Antoinette
Realtor – Antoinette Estate
"Significant increase in leads"
"As a realtor, my business heavily relies on having a strong online presence. Egochi has helped me achieve just that. They have optimized my website, improved my search engine rankings and increased my online visibility. I am seeing a significant increase in leads and conversions. I highly recommend Egochi to any business looking to enhance their online presence."
Krispen Culbertson
Lawyer – Culbertson Associates
"Blown away by the results"
"I was skeptical about investing in digital marketing. But after working with Egochi, I am blown away by the results. They have helped me reach a wider audience and attract more clients to my law firm. The team is professional, knowledgeable and always goes above and beyond to ensure I am satisfied with the services. I highly recommend Egochi to any business looking to expand their reach."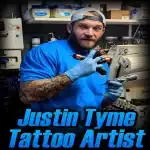 Justin Tyme
Artist – Reef Side Tattoo
"Couldn't be happier"
"Having an online presence is crucial for attracting new clients for any tattoo shop. Egochi has helped me reach a larger audience and showcase my portfolio in the best light possible. The team is dedicated and knowledgeable, always working to improve my online visibility. I am seeing a noticeable increase in bookings and I couldn't be happier with the services provided by Egochi."
Ready to Grow Your Business with Houston Digital Marketing Services?
Tap the button below, and snag your free proposal!
Houston Digital Marketing Services
Harnessing Houston's Energy for Your Digital Success
Our SEO solutions are not just about keywords; they're about fulfilling the underlying intents of Houstonians searching online. Whether you're a thriving healthcare facility near the Texas Medical Center or a startup in the Energy Corridor, we custom-fit SEO strategies to rank your business at the pinnacle of search engine results. Our approaches are compliant with Google's most recent algorithms, ensuring your business stays ahead, just like Houston itself.
Houston's skyline is an architectural marvel, and we believe your website should be no different. We develop visually stunning, highly functional, and mobile-responsive websites that captivate your audience. From the initial wireframe to the final product, every step is executed with precision, mirroring the ingenuity seen in landmarks like the Williams Tower and the JP Morgan Chase Tower.
The diversity in Houston is vast—from the food to the music. Our social media marketing mirrors this diversity by crafting unique, engaging content that resonates with your target audience. We delve into analytics to truly understand what makes your customer click, share, and convert, bringing an authentic Houston touch to your online social presence.
Much like Houston's rapid development, our PPC strategies are designed for quick, measurable results. Our Google Ads specialists craft campaigns targeting keywords and demographics specific to the Houston market, ensuring a high return on investment. Tailored to fit industries from oil and gas to healthcare, our PPC solutions offer immediate visibility and profitability.
In a city known for space exploration, reputation truly is the final frontier. We manage your online reputation by curating positive reviews and managing negative feedback with the utmost tact and professionalism. Our strategies are engineered to enhance trustworthiness and authority, crucial metrics in today's digital landscape.
Houston is a city of stories, from its space explorations to its sports victories. Our content writing services aim to tell your brand's story in a compelling and engaging way. We meticulously research and craft content that not only ranks well but also educates and engages your audience, building brand affinity and trust.
Much like Houston's position as a leader in renewable energy, we focus on making your marketing strategy as efficient as possible. Our Conversion Rate Optimization services refine every element on your landing pages, from CTAs to images, ensuring you get more results with the same amount of traffic. It's all about doing more with less, without compromising quality.
Just as Houston is a hub for innovation in multiple sectors, our content marketing strategies are versatile and cutting-edge. We create valuable, relevant content to attract and engage your audience, driving not just clicks but meaningful conversations and conversions.
Whether you're connecting with locals in The Heights or reaching out to professionals in Downtown Houston, our email marketing campaigns are as targeted as they come. From the subject line to the footer, each element is optimized for high open rates, click-through rates, and ultimately, conversion rates.
Why Choose Egochi As Your Houston Digital Marketing Company
Elevate Your Brand with Mile-High Expertise
Houston, an eclectic blend of space-age innovation and southern charm, is a city that never stops evolving. It's a global hub for the energy sector, a burgeoning leader in healthcare, and a hotbed for tech startups. But beyond these industries, Houston is a community—a tapestry of diverse cultures, talents, and enterprises all contributing to a dynamic local economy.
Know Your Team
Meet Our Egochi Stars
Given this rich backdrop, your business needs a marketing approach that is as multifaceted and vibrant as the city itself.
That's where we come in. At Egochi, we're not just another agency on the block. We're a team of digital architects, building bespoke strategies to tap into Houston's unique market opportunities. Consider us your strategic partners, your digital task force, singularly focused on capturing the full potential of your brand in this diverse marketplace.
Together, we will navigate the complexities of online marketing in Houston, transforming challenges into stepping stones for growth.
Here's why Egochi isn't just another digital marketing agency in Houston:
Proven Track Record
From energy companies in the Energy Corridor to retail spaces in the Galleria, we understand the pulse of Houston's diverse business ecosystem. Our case studies illustrate not just proficiency, but a nuanced understanding of Houston-specific challenges and opportunities.
Custom Solutions
We believe in bespoke strategies, because no two Houston businesses are the same. Whether you're a bustling restaurant in Montrose or a tech startup in Sugar Land, our digital solutions are calibrated to meet your unique goals and challenges.
Results-Driven Approach
Metrics matter. Our focus extends beyond just attracting eyeballs to your website. We aim for meaningful engagements that lead to conversions and long-lasting relationships. Our success is measured by your ROI, plain and simple.
All-in-One Suite
Why juggle multiple agencies when you can find every digital service under one roof? From SEO and PPC to web design and reputation management, we've got you covered. More than that, our services are synergistically designed to amplify your brand's reach.
Award-Winning Team
Our team is our pride. Comprising industry veterans and young innovators, we bring a balanced perspective to digital marketing. Our accolades bear testimony to our expertise and commitment to delivering the best.
Client-First Philosophy
Your success is our success. From the first consultation to the final report, and beyond, we're with you at every step. Our 24/7 client service ensures you're never in the dark about your campaign's performance.
---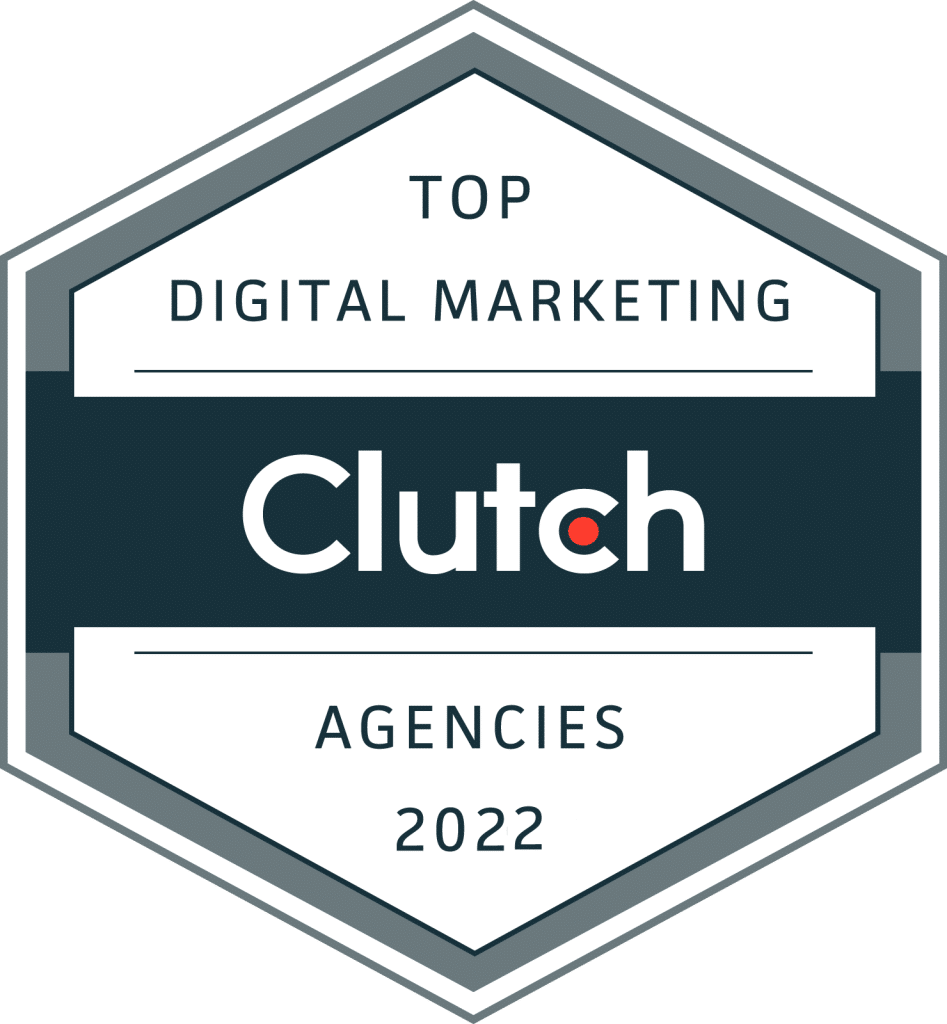 Egochi Named 2022 Top Digital Marketing Agency in Houston by Clutch
Egochi, a premier internet marketing agency, has been honored by Clutch as a 2022 top agency in Houston in multiple categories, including:
Digital Marketing Agency
SEO Agency
PPC Agency
Social Media Agency
Web Design Agency
The selection criteria are based on a comprehensive evaluation that considers market presence, client feedback, and other key factors. Egochi boasts an impressive 5.0 rating on Clutch. Read the reviews.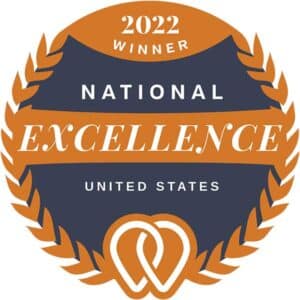 Egochi Named 2022 National Excellence Award Winner in Houston by UpCity
UpCity, a trusted online platform for B2B services, recognizes Egochi as a 2021 and 2022 Local Excellence Award winner in Houston. The award is determined by the UpCity Recommendability Rating, an algorithm that evaluates a provider's credibility, reputation, and recommendability through various digital signals.
"Egochi Internet Marketing is a shining example of excellence in our marketplace," states Dan Olson, CEO of UpCity. "We are proud to award them with a Local Excellence Award in Houston."
Egochi has a 5.0 rating on UpCity. Check out the reviews.

Get Your FREE Digital Marketing Proposal