Chicago Digital Marketing Agency
Unleashing Windy City Wins in the Digital Realm
Egochi stands tall as the best
digital marketing agency
in Chicago, IL. We merge the heartbeats of Chicago's diverse culture with groundbreaking marketing methodologies to deliver success stories tailored to the city's unique business landscape.

Chicago, a city imbued with rich history, culinary wonders, and vibrant culture, welcomes over 57 million visitors annually. Magnificent Mile, Millenium Park, Navy Pier – these iconic landmarks tell tales of Chicago's grandeur.

Yet, it's not just tourism that defines the Windy City. With its deep roots in commerce, finance, tech, and the transformative world of digital advertising, Chicago pulsates with unmatched entrepreneurial spirit.

As the city evolves, businesses here need a partner versed in digital dynamism. That's where Egochi, your Chicago Digital Marketing partner, comes into the picture, ensuring your brand resonates with the Chicagoan spirit.


Get My Free Analysis & Proposal
Fill in your info to get started
Need to Talk? Call us now at 888-644-7795
How It Works
150+ Reviews
50+ Reviews
50+ Reviews
Our Chicago Digital Marketing Clients Get Results
"The results are just amazing"
But Don't Take Our Word For It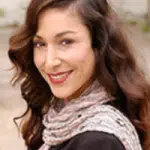 Maria Antoinette
Realtor – Antoinette Estate
"Significant increase in leads"
"As a realtor, my business heavily relies on having a strong online presence. Egochi has helped me achieve just that. They have optimized my website, improved my search engine rankings and increased my online visibility. I am seeing a significant increase in leads and conversions. I highly recommend Egochi to any business looking to enhance their online presence."
Krispen Culbertson
Lawyer – Culbertson Associates
"Blown away by the results"
"I was skeptical about investing in digital marketing. But after working with Egochi, I am blown away by the results. They have helped me reach a wider audience and attract more clients to my law firm. The team is professional, knowledgeable and always goes above and beyond to ensure I am satisfied with the services. I highly recommend Egochi to any business looking to expand their reach."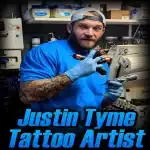 Justin Tyme
Artist – Reef Side Tattoo
"Couldn't be happier"
"Having an online presence is crucial for attracting new clients for any tattoo shop. Egochi has helped me reach a larger audience and showcase my portfolio in the best light possible. The team is dedicated and knowledgeable, always working to improve my online visibility. I am seeing a noticeable increase in bookings and I couldn't be happier with the services provided by Egochi."
Ready to Grow Your Business with Chicago Digital Marketing Services?
Tap the button below, and snag your free proposal!
Chicago Digital Marketing Services
Your Blueprint to Conquer Chicago's Digital Space
In the bustling digital landscape of Chicago, standing out is essential. Egochi's SEO strategies delve deep into the Chicagoan audience's preferences, blending meticulous keyword research with local trends. This ensures that your brand not only ranks atop search engine results but genuinely resonates with the Windy City's residents.
A website in today's digital age is your brand's first impression. Drawing inspiration from Chicago's rich architectural heritage, our web designs are as captivating as they are functional. We marry aesthetics with the latest technological advancements, ensuring that your site is a beacon in the digital crowd.
Chicago's heartbeat is vibrant and varied. Egochi's social media campaigns capture this essence, creating engaging content that sparks conversations among Chicagoans. Our strategies, while rooted in global best practices, have that unmistakable local touch – a nod to the city's diverse and dynamic spirit.
Ensuring your ads reach the right audience at the right time is paramount. In the expansive Chicago market, our PPC campaigns are laser-focused, tailored to the city's digital consumers. With a blend of demographic insights and market trends, Egochi ensures that every dollar you spend results in tangible returns.
In a city as influential as Chicago, maintaining a pristine online reputation is crucial. Egochi's proactive approach monitors, addresses, and mitigates any online sentiment that might tarnish your brand's image. We work diligently to ensure that your digital reputation mirrors the high standards of the Windy City.
Storytelling that resonates with Chicago's ethos is at the heart of Egochi's content strategy. Our writers craft narratives that echo the city's tales, traditions, and trajectories, ensuring your brand's voice is both authentic and engaging for local audiences.
In the digital realm, driving traffic is half the battle. At Egochi, we fine-tune every touchpoint on your website, optimizing for maximum conversions. Our strategies, while globally relevant, are adapted to the Chicago market, ensuring that visitors are seamlessly transitioned into loyal customers.
Engaging content is the cornerstone of effective digital marketing. Egochi's content marketing strategies for Chicago are multi-faceted – from insightful blogs that reflect Chicagoan sensibilities to interactive infographics that capture the city's vibrancy.
Building and sustaining relationships in the digital age requires a personal touch. Egochi's email marketing campaigns for Chicago are tailored to the local audience, delivering content that is both relevant and engaging. Each email is a blend of global best practices and local insights, ensuring high open rates and conversions.
Why Choose Egochi As Your Chicago Digital Marketing Company
Elevate Your Digital Impact with Chicago's Premier Marketing Maestros
Egochi understands the very pulse of Chicago. A city rich in history, diverse in culture, and dynamic in commerce, Chicago demands digital marketing strategies that mirror its uniqueness. In this vast landscape, brands don't just need visibility; they need a voice, a narrative, a presence that aligns with the ethos of the Windy City.
Know Your Team
Meet Our Egochi Stars
Why is Egochi the torchbearer for businesses in Chicago? Because our digital endeavors stem from a genuine passion for Chicago's growth.
Our tactics aren't just globally sound but are tailored meticulously for the Chicagoan audience. Each strategy, each campaign, each content piece echoes Chicago's ethos, ensuring your business isn't just seen, but it truly stands out.
Our journey in Chicago has been more than just about delivering results. It's about weaving the city's narrative into the brands we partner with, ensuring that the digital realm is an extension of the city's streets and stories. From the Magnificent Mile to the echoes of Wrigley Field, our campaigns are deeply rooted in what makes Chicago, well, Chicago.
Here's why Egochi isn't just another digital marketing agency in Chicago:
Local Expertise
Harnessing worldwide marketing trends and blending them with Chicago's local essence, we provide a unique dual advantage to businesses.
Bespoke Strategies
We don't believe in one-size-fits-all. Our strategies are tailor-made for Chicago businesses, ensuring alignment with the city's audience and aspirations.
Team of Visionaries
Egochi's team in Chicago is a blend of strategists, creatives, and technologists, all driven by the singular aim of elevating your brand's digital stature.
Collaborative Approach
We work as an extension of your team, ensuring complete transparency in strategies, results, and communication, strengthening the trust Chicago businesses place in us.
Result-Oriented Workflow
While we're passionate about storytelling and creativity, we're equally focused on tangible results. Our strategies are geared towards measurable outcomes and real growth.
Deep-rooted Community Engagement
We don't just work in Chicago; we're a part of its fabric. Our community engagements, partnerships, and initiatives resonate with Chicago's heart and spirit.
---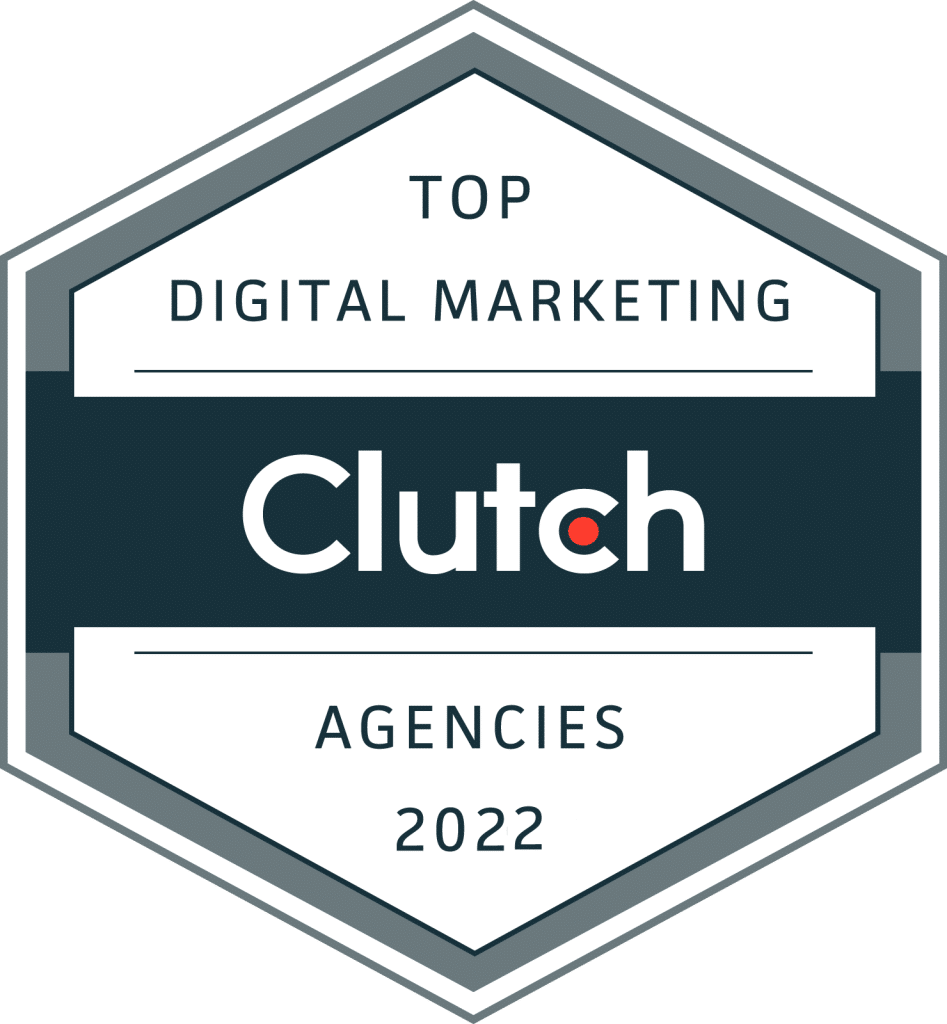 Egochi Named 2022 Top Digital Marketing Agency in Chicago by Clutch
Egochi, a premier internet marketing agency, has been honored by Clutch as a 2022 top agency in Chicago in multiple categories, including:
Digital Marketing Agency
SEO Agency
PPC Agency
Social Media Agency
Web Design Agency
The selection criteria are based on a comprehensive evaluation that considers market presence, client feedback, and other key factors. Egochi boasts an impressive 5.0 rating on Clutch. Read the reviews.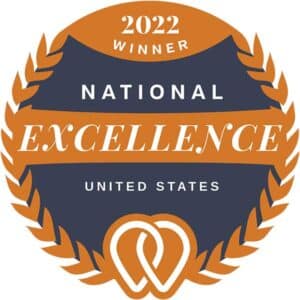 Egochi Named 2022 National Excellence Award Winner in Chicago by UpCity
UpCity, a trusted online platform for B2B services, recognizes Egochi as a 2021 and 2022 Local Excellence Award winner in Chicago. The award is determined by the UpCity Recommendability Rating, an algorithm that evaluates a provider's credibility, reputation, and recommendability through various digital signals.
"Egochi Internet Marketing is a shining example of excellence in our marketplace," states Dan Olson, CEO of UpCity. "We are proud to award them with a Local Excellence Award in Chicago."
Egochi has a 5.0 rating on UpCity. Check out the reviews.

Get Your FREE Digital Marketing Proposal