Denver Digital Marketing Agency
Elevate Your Business to Mile-High Success
Anchored in the entrepreneurial spirit of Denver, Egochi is a comprehensive
digital marketing agency
in Denver, Colorado, calibrated to the city's dynamic energy and opportunities.

At the crossroads of innovation and nature, Denver is more than just a city; it's a launchpad for business aspirations amidst a thriving socio-cultural mosaic.

With the Rocky Mountains serving as an awe-inspiring backdrop, the city boasts a compelling blend of outdoor experiences and a bustling tech ecosystem. It's this unique confluence that makes Denver not only a haven for outdoor enthusiasts but a hub for businesses aiming for peak performance.

Designed to complement Denver's unique business landscape, Egochi's suite of digital marketing services are tailored to your brand's specific goals. Whether it's SEO, PPC, web design, or beyond, we take a custom approach to elevate your Denver-based business in the digital realm.


Get My Free Analysis & Proposal
Fill in your info to get started
Need to Talk? Call us now at 888-644-7795
How It Works
Our Denver Digital Marketing Clients Get Results
"The results are just amazing"
But Don't Take Our Word For It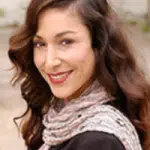 Maria Antoinette
Realtor – Antoinette Estate
"Significant increase in leads"
"As a realtor, my business heavily relies on having a strong online presence. Egochi has helped me achieve just that. They have optimized my website, improved my search engine rankings and increased my online visibility. I am seeing a significant increase in leads and conversions. I highly recommend Egochi to any business looking to enhance their online presence."
Krispen Culbertson
Lawyer – Culbertson Associates
"Blown away by the results"
"I was skeptical about investing in digital marketing. But after working with Egochi, I am blown away by the results. They have helped me reach a wider audience and attract more clients to my law firm. The team is professional, knowledgeable and always goes above and beyond to ensure I am satisfied with the services. I highly recommend Egochi to any business looking to expand their reach."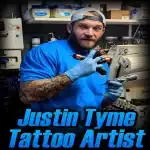 Justin Tyme
Artist – Reef Side Tattoo
"Couldn't be happier"
"Having an online presence is crucial for attracting new clients for any tattoo shop. Egochi has helped me reach a larger audience and showcase my portfolio in the best light possible. The team is dedicated and knowledgeable, always working to improve my online visibility. I am seeing a noticeable increase in bookings and I couldn't be happier with the services provided by Egochi."
Ready to Grow Your Business with Denver Digital Marketing Services?
Tap the button below, and snag your free proposal!
Denver Digital Marketing Services
Scaling Your Business in the Mile-High Digital Landscape
Unlock the power of visibility with our tailored SEO services. Denver's business scene is a vibrant mix of innovation and tradition. We identify the keywords and search intent that align with your brand's vision, guiding your ascent on Google's search rankings. Localized strategies ensure you're a top contender in Denver's digital marketplace, effectively competing with both local and national names.
Your website is your digital storefront, and in Denver's bustling economy, it needs to stand out. Our team crafts responsive, visually appealing websites that offer a seamless user experience, driving both engagement and conversions. The designs are mobile-friendly and ADA-compliant, ensuring accessibility for all Denver residents.
Denver's diverse culture and booming industries require a social media strategy as unique as the city itself. Our social media experts help your brand shine, from LoDo to Cherry Creek, expanding your digital footprint and engaging the local community. From Instagram to LinkedIn, we optimize your presence across all platforms to make a lasting impact.
Capitalizing on immediate results, our PPC services focus on ROI-driven strategies. We target your ads to a Denver-centric audience, ensuring you're not just reaching clicks, but also converting them into loyal customers. Through meticulous ad crafting and bid management, your advertising budget yields the best value.
Protecting your brand's reputation is critical in the competitive Denver market. We provide real-time monitoring and active management of your online reviews, ensuring your business is reflected in the best possible light. Reputation reports and analytics further offer insights into customer perceptions and areas for improvement.
Quality content is king, especially in a sophisticated market like Denver. Our skilled writers produce authoritative and compelling content, elevating your brand's thought leadership and organic reach in both local and global markets. We make your message resonate, through storytelling and data-driven facts, setting you apart in the crowded digital space.
In the fast-paced Denver business landscape, every click counts. Our data-driven approach to conversion optimization identifies friction points in your customer journey and refines them for maximum ROI. By conducting A/B tests and leveraging behavioral analytics, we further tailor your digital assets for optimal conversion.
Our holistic approach to content marketing embodies the entrepreneurial spirit of Denver. From comprehensive strategy to flawless execution, we engage your target audience with valuable, relevant content. Through multiple channels like blogs, webinars, and whitepapers, we help establish your brand as an industry leader in Denver and beyond.
Email isn't just a communication tool; it's a cornerstone of effective marketing. Our targeted email campaigns are designed to resonate with the Denver audience, ensuring high open rates and positive customer actions. Through personalized content and strategic timing, we nurture leads and encourage customer loyalty.
Why Choose Egochi As Your Denver Digital Marketing Company
Elevate Your Brand with Mile-High Expertise
Navigating the digital frontier can feel like traversing the Rocky Mountains without a guide. But with Egochi as your partner, the ascent to peak performance becomes a journey you don't have to make alone. Here's why Egochi stands out as the go-to digital marketing agency for Denver businesses:
Know Your Team
Meet Our Egochi Stars
Denver is not just a city; it's a thriving community of innovators, creators, and entrepreneurs. It's where the aspirations of countless businesses rise as high as the Rocky Mountains.
At Egochi, we resonate with Denver's indomitable spirit and aim to be your most reliable guide on your journey to digital success.
Our services don't just meet industry standards; they set them, elevating your brand to new heights.
Here's why Egochi isn't just another digital marketing agency in Denver:
Localized Expertise
We're rooted in Denver's business culture, giving us an edge in crafting marketing strategies that hit home, yet have a global appeal. We help your business be locally loved and globally recognized.
Data-Driven Decisions
Egochi combines the analytical rigor of data-driven decisions with an empathetic understanding of consumer needs. We transform raw data into meaningful strategies that speak to the human elements of your target market.
Innovation That Never Sleeps
Denver is known for its progressive attitude and openness to new ideas. Egochi matches that with a commitment to continuous innovation in marketing technology and strategies, so you're always ahead of the curve.
Unrivaled Customer Support
We pride ourselves on forming lasting partnerships with our clients. Our support doesn't end when the campaign does; we're with you every step of the way, offering 24/7 customer service that's just as reliable as any Denver native would expect.
Ethical Practices
Trust is the foundation of any successful relationship, and we aim to earn yours through ethical practices and full transparency in all our dealings. You'll always know what we're doing and why we're doing it.
Custom Solutions
We recognize that each business is unique, especially in a diverse business landscape like Denver's. That's why we offer custom solutions tailored to your specific needs and goals, rather than one-size-fits-all strategies.
---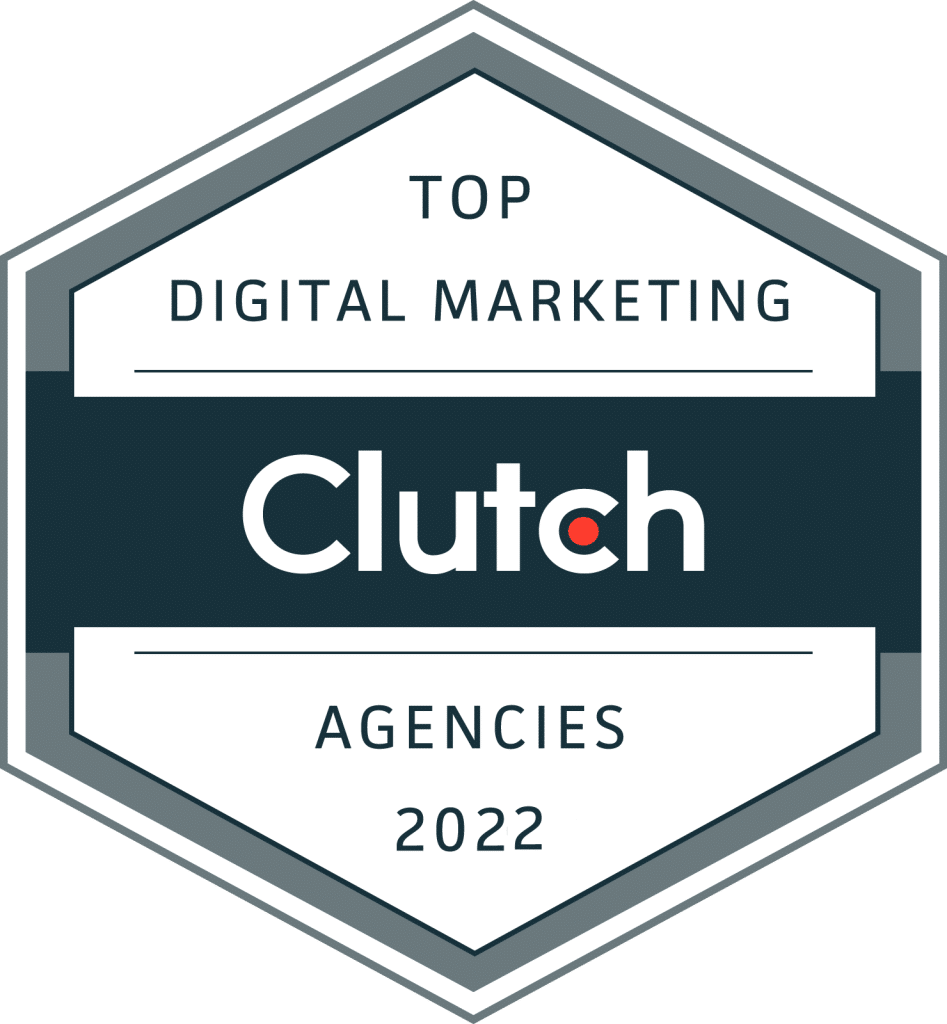 Egochi Named 2022 Top Digital Marketing Agency in Denver by Clutch
Egochi, a premier internet marketing agency, has been honored by Clutch as a 2022 top agency in Denver in multiple categories, including:
Digital Marketing Agency
SEO Agency
PPC Agency
Social Media Agency
Web Design Agency
The selection criteria are based on a comprehensive evaluation that considers market presence, client feedback, and other key factors. Egochi boasts an impressive 5.0 rating on Clutch. Read the reviews.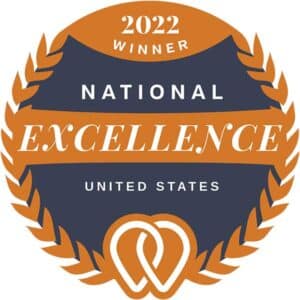 Egochi Named 2022 National Excellence Award Winner in Denver by UpCity
UpCity, a trusted online platform for B2B services, recognizes Egochi as a 2021 and 2022 Local Excellence Award winner in Denver. The award is determined by the UpCity Recommendability Rating, an algorithm that evaluates a provider's credibility, reputation, and recommendability through various digital signals.
"Egochi Internet Marketing is a shining example of excellence in our marketplace," states Dan Olson, CEO of UpCity. "We are proud to award them with a Local Excellence Award in Denver."
Egochi has a 5.0 rating on UpCity. Check out the reviews.

Get Your FREE Digital Marketing Proposal