In today's digital age, when 85% of consumers search online for local services, standing out in the cleaning industry is no longer just about the quality of your clean but about the strength of your online presence. Search Engine Optimization (SEO) bridges that gap. But not just any SEO – it needs to be precisely tailored for cleaning businesses.
From on-page elements that resonate with your audience to local SEO strategies that put you on the map—literally and figuratively—Egochi's bespoke approach ensures your cleaning company isn't just found, but chosen. Dive in, and let's start the journey of optimizing your cleaning business for the digital world.
---
Why SEO for Cleaning Companies is Important?
Every business, especially service-oriented ones like cleaning companies, faces a unique challenge: standing out in a crowded marketplace. The difference between a phone ringing off the hook and gathering dust often comes down to visibility. Where word-of-mouth once ruled, online searches now dominate.
Consider this: When someone spills wine on their precious rug or wants their office space to shine, where do they turn? More often than not, they'll grab their phone or computer and search for cleaning experts nearby. And if your cleaning business isn't prominently visible in those results, the chances of that call coming to you diminish rapidly.
But here's the pivotal part: SEO ensures that your cleaning service isn't just visible, but spotlighted. It's the tool that amplifies your presence, aligns with user intent, and helps convert those searches into tangible bookings.
In the grand scheme of business growth, embedding SEO into your strategy isn't just about adapting; it's about thriving and leading in a market where customers' choices are abundant.
But What Exactly is Cleaning Company SEO?
Cleaning Company SEO refers to the strategies and techniques applied to optimize the online presence of cleaning businesses to improve their visibility on search engines. By improving their online visibility, cleaning companies aim to attract more potential customers to their website and subsequently increase bookings and revenue.
Imagine a customer, not just looking for any service but specifically searching for 'eco-friendly home cleaning' or 'industrial carpet cleaning.' Cleaning Company SEO ensures that when such precise queries are made, it's your business name that prominently stands out. It goes beyond general SEO practices and taps into industry-specific keywords, local citations, and content that resonates with those in need of cleaning services.
---
Cleaning Company SEO Services
Every cleaning company has a unique identity, catering to specific client needs. Unearth the exact phrases and words your potential clients use through our exhaustive keyword research. By tapping into this treasure trove of language, we align your services seamlessly with customer searches, positioning you as the go-to solution.
Beyond aesthetics, your website's nitty-gritty details play a crucial role. Our on-page SEO service is dedicated to refining elements like meta descriptions, title tags, and content, ensuring your website speaks to both users and search engines effectively.
The neighborhood coffee shop thrives because everyone knows its name and where it's located. Your cleaning company can achieve similar local fame online. With an emphasis on tools like Google My Business and maintaining NAP (Name, Address, Phone Number) consistency, we bolster your local prominence, helping nearby clients find you effortlessly.
Reliable, informative, and consistent content isn't just about filling web pages. It positions your cleaning company as an industry leader, a trusted voice in a sea of noise. Our team crafts high-quality content tailored to the cleaning services niche, building trust and attracting potential clients.
Think of the internet as an intricate web. The stronger and more numerous the threads linking back to your site, the better your reputation. Our link building strategies encompass creating valuable backlinks, exploring guest posting opportunities, and tapping into local directories to enhance your online authority.
Even the most visually appealing website can falter if it's sluggish or unfriendly to mobile users. Technical SEO dives deep into the backbone of your site, optimizing website speed, ensuring mobile-friendliness, and making necessary backend enhancements. With us, your website isn't just good-looking—it's robust and reliable.
A website is akin to a digital storefront. It needs to reflect professionalism, be easy to navigate, and stay updated. Our design team ensures your cleaning company's site is both visually captivating and functionally sound, with regular maintenance to keep it running smoothly.
While SEO is a long-term strategy, PPC offers immediate visibility. By crafting compelling ads targeting key cleaning service terms, we place your company at the forefront, ensuring maximum visibility and instant clicks.
Visits are great, but conversions are better. CRO is the art and science of transforming casual visitors into loyal customers. Through strategic tweaks and data-driven decisions, we optimize user journeys, ensuring more of your website's visitors turn into booked appointments.
---
Why Choose Egochi for Cleaning Service SEO?
---
SEO Success Stories of Our Clients
"The results are just amazing"
---
Glimpse of an SEO Audit Conducted for a Cleaning Company
In this audit, we showcase the initial SEO audit process of a cleaning business, this is the crucial to create an SEO roadmap and deliver positive results.
We did a live audit i.e "SEO for cleaning company" for one of our clients and created important SEO notes on the missing elements. Our target is to fix these errors and then proceed with a link building process and grow rankings for both local map listings and the organic search results.
---
Client Testimonials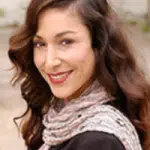 Maria Antoinette
Realtor – Antoinette Estate
"Significant increase in leads"
"As a realtor, my business heavily relies on having a strong online presence. Egochi has helped me achieve just that. They have optimized my website, improved my search engine rankings and increased my online visibility. I am seeing a significant increase in leads and conversions. I highly recommend Egochi to any business looking to enhance their online presence."
Krispen Culbertson
Lawyer – Culbertson Associates
"Blown away by the results"
"I was skeptical about investing in digital marketing. But after working with Egochi, I am blown away by the results. They have helped me reach a wider audience and attract more clients to my law firm. The team is professional, knowledgeable and always goes above and beyond to ensure I am satisfied with the services. I highly recommend Egochi to any business looking to expand their reach."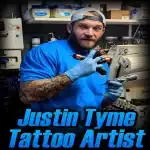 Justin Tyme
Artist – Reef Side Florida Tattoo
"Couldn't be happier"
"Having an online presence is crucial for attracting new clients for any tattoo shop. Egochi has helped me reach a larger audience and showcase my portfolio in the best light possible. The team is dedicated and knowledgeable, always working to improve my online visibility. I am seeing a noticeable increase in bookings and I couldn't be happier with the services provided by Egochi."
FAQs for Commercial and Residential Cleaning Businesses
SEO isn't an overnight solution, but a strategic endeavor. For cleaning companies, noticeable results usually appear within 3 to 6 months. However, factors like competition, current website status, and the quality of SEO strategies implemented can influence this timeline. Remember, sustained growth over time often leads to lasting results.
Achieving a first-page ranking is commendable, but maintaining it requires continuous effort. SEO is dynamic, with search engine algorithms and competitors' strategies constantly evolving. To secure your top position and fend off competitors, it's crucial to persist with your SEO endeavors.
Reviews and ratings significantly influence local SEO. Positive reviews boost your company's online reputation and trustworthiness, signaling to search engines that your cleaning services are valuable to users. Moreover, consistent reviews with relevant keywords can further enhance your search visibility.
Freshness matters in SEO. Regularly updating your website content, be it blog posts or service pages, signals to search engines that your site is current and relevant. For cleaning services, consider monthly updates or whenever there's a significant change in services or industry trends.
Not all backlinks are created equal. While a higher number of backlinks can seem beneficial, it's the quality and relevance of these links that truly matter. Backlinks from authoritative, industry-relevant sites provide more SEO value than those from unrelated or low-quality websites.
With a significant portion of users searching for services on mobile devices, a mobile-optimized site ensures a seamless experience, reducing bounce rates. Plus, search engines prioritize mobile-friendly sites, especially in local search results, which is vital for cleaning companies aiming for local clientele.
Ready to Speak to an SEO Expert for Your Cleaning Company