Miami PPC Agency

Welcome to Egochi, Miami's premier PPC Agency where results speak louder than words. Strategically located in the heart of Miami, we are your go-to experts for crafting high-impact, ROI-driven Pay-Per-Click solutions that amplify your brand's visibility and profitability. When it comes to PPC services in Miami, we don't just set it and forget it; we meticulously plan, execute, and fine-tune your campaigns to ensure unparalleled success in the competitive Miami marketplace.


With years of hands-on experience in spearheading successful PPC initiatives, our seasoned team harnesses the power of cutting-edge technologies and data-driven strategies to drive unparalleled ROI for your business. From local startups to established enterprises, we've elevated countless Miami-based businesses to new heights, establishing ourselves as a pillar of authority and expertise in the PPC landscape.

Choose Egochi for your PPC needs and rest assured that your campaign is backed by proven methodologies, relentless commitment to quality, and a laser focus on metrics that matter. Your success is our success, and we're dedicated to earning your trust through transparent processes, measurable results, and unwavering excellence. Experience the Egochi difference today and elevate your Miami business to its full PPC potential.


Get Your Free Proposal
Need to talk? Call us now at (786) 224-4469
How It Works
150+ Reviews
50+ Reviews
50+ Reviews
Our Miami PPC Clients Get Results
"The results are just amazing"
But Don't Take Our Word For It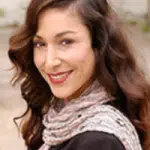 Maria Antoinette
Realtor – Antoinette Estate
"Significant increase in leads"
"As a realtor, my business heavily relies on having a strong online presence. Egochi has helped me achieve just that. They have optimized my website, improved my search engine rankings and increased my online visibility. I am seeing a significant increase in leads and conversions. I highly recommend Egochi to any business looking to enhance their online presence."
Krispen Culbertson
Lawyer – Culbertson Associates
"Blown away by the results"
"I was skeptical about investing in digital marketing. But after working with Egochi, I am blown away by the results. They have helped me reach a wider audience and attract more clients to my law firm. The team is professional, knowledgeable and always goes above and beyond to ensure I am satisfied with the services. I highly recommend Egochi to any business looking to expand their reach."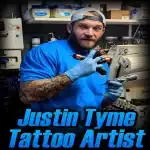 Justin Tyme
Artist – Reef Side Tattoo
"Couldn't be happier"
"Having an online presence is crucial for attracting new clients for any tattoo shop. Egochi has helped me reach a larger audience and showcase my portfolio in the best light possible. The team is dedicated and knowledgeable, always working to improve my online visibility. I am seeing a noticeable increase in bookings and I couldn't be happier with the services provided by Egochi."
Ready to Grow Your Business With Miami PPC Services
Click the button below for a free proposal
What Your Get With Our Miami PPC Services
At Egochi, we offer Pay Per Click management services that are designed to provide the best ROI (Return on Investment) for your business. We don't believe in throttling your advertising budget. If you want your business to reach more customers, we'll make sure that your advertising dollar is being put to its best use. With our PPC management services, you get:
Targeted Traffic
Our PPC experts will target your demographic and geographic area to get the most out of your advertising budget. Whether you want to target local residents or businesses in a particular town, we'll help you reach your audience.
Cost-Effective Advertising
We'll create an advertising campaign catered to your business needs, so you can acquire new customers while staying within your advertising budget. With PPC management services from Egochi Marketing, you don't need to worry about spending more than you can afford.
Increased Brand Exposure
With PPC management services from our team, your brand will be exposed to thousands, even millions of people. Whether you're a small business looking to expand or a large corporation aiming to keep your brand fresh in consumers' minds, PPC advertising is the way to go.
No Long-Term Contracts
Unlike other marketing companies, we don't require clients to sign long-term contracts. Our PPC management services are month-to-month, so if you ever need to adjust your budget or cancel service, you can do so whenever you want.
Efficient Customer Service
Customer satisfaction is our top priority. Our PPC marketing team will work with you to make sure your ads are getting the attention they deserve. We believe in maintaining open lines of communication with our clients, so don't hesitate to reach out with questions or concerns!
Why Choose Egochi As Your Miami PPC Company
Not all PPC management companies are the same. At Egochi, we pride ourselves in providing businesses with quality results. We offer transparency with our clients so that they're aware of what they're paying for.
We don't pad our bills with hidden fees, and our service is completely risk-free. If you're not satisfied with our services, then you don't pay. It's as simple as that.
All you have to do is fill out our online form or call us, and we'll take it from there. We'll set up a free consultation to see how we can best help your company.
Let's look at the reasons as to why Egochi should be your partner when to comes choosing from the list of Miami PPC companies:
---
Egochi Named Top Miami PPC Agency by Clutch
Clutch is your data-driven field guide for B2B buying and hiring decisions, named Egochi has the top agency in Miami for the following categories:
Digital Marketing Agency

SEO Agency

PPC Agency

Social Media Agency
Agencies are chosen based on industry expertise, client verified reviews and market experience. Egochi holds a 5.0 rating on Clutch. Check out the reviews.
Egochi Named BEST PPC Company in Miami by SEO Blog
SEO Blog is a leading business directory and review management firm that connects buyers and sellers of marketing services on its website.
Our top review on SEO Blog.
I was looking for someone to help me with my website and make it rank in Google, Egochi experts helped me a lot and optimized my we website design and SEO. I was able to get a lot of customers due to this and profited a lot.
Egochi has a 5.0 rating on SEO Blog. Check out our reviews.
---
Get My FREE PPC Proposal
In addition to our exemplary PPC management services, we also provide web design, SEO, internet marketing, and domain registration from our 5 local offices in the US.